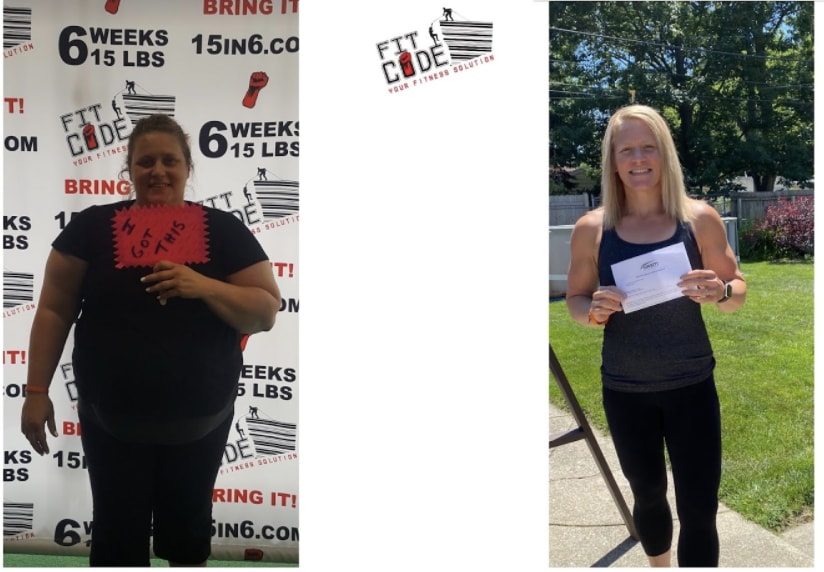 During the first 10 months of my membership, I completed five 6 Weeks challenges and lost just over 108 pounds. Over the next 2 years, I maintained the 108 pound weight loss and lost an additional 32 pounds for a total, so far, of 140 pounds lost! I could not have done it without the support and motivation of Shelton, who I did 1 on 1 coaching with, the coaches and my Fit Code family. I look forward to continuing on this journey with Fit Code!
I became a member of Fit Code in November 2018, since that time I have lost 38 lbs and 12% body fat...more importantly I have been able to maintain these results. The environment is so warm and welcoming. The coach and the "fit family" encouraged me, helped with my form, and became friends.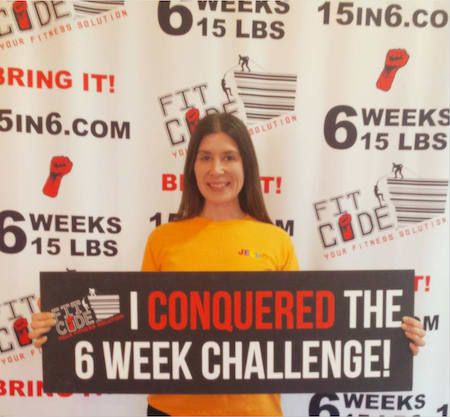 Good luck today to all the 6 week challenge members - you CAN do it!! I'm happy to say that I lost 10.2% of my body fat, almost 10 pounds and gained muscle!! Rolling over to another challenge and can't wait to keep going!!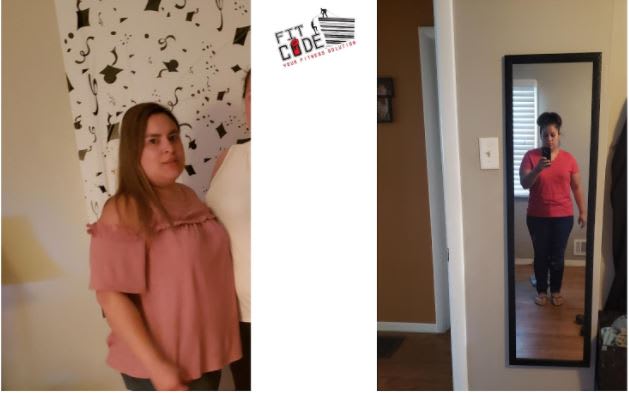 My journey at Fit Code has helped me to have a more active life with my kids. I was always active with them but never really enjoyed my time with them because I was so focused in just trying to keep up with them. Now, I have more energy and can focus on enjoying my time with them instead of focusing not falling behind.
I love the Fit Code fam, but I especially love my coaches Clarisa and Manny. They are always welcoming, motivating and pushing you to do your best. They are always available for help and to answer questions when needed.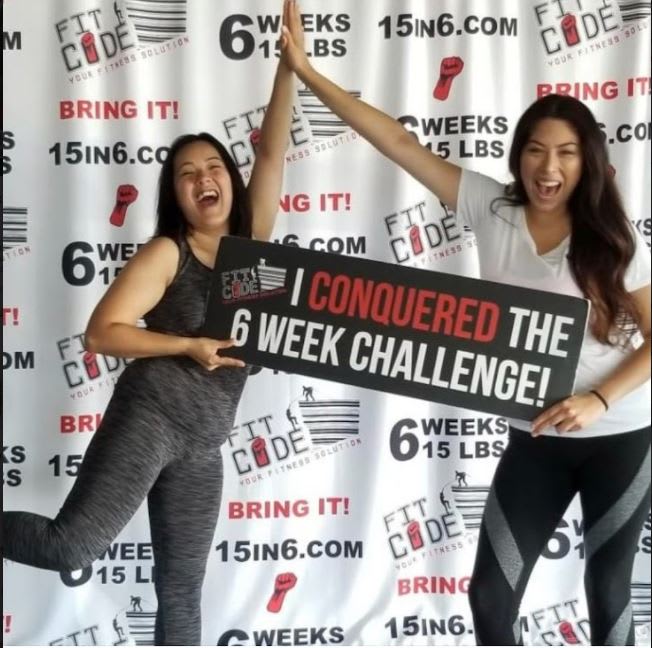 We conquered the Challenge!!!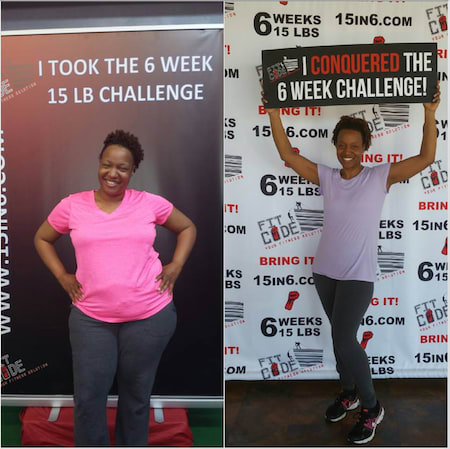 1 year ago I made the decision to make myself a priority. Best decision I've made. After 4 challenges I am down 73.9 lbs. I can honestly say I am proud of myself. I'm worth all of the hard work I put in. This is just my midway point next I want to tone and build muscle. I'm officially a member. Bring it!!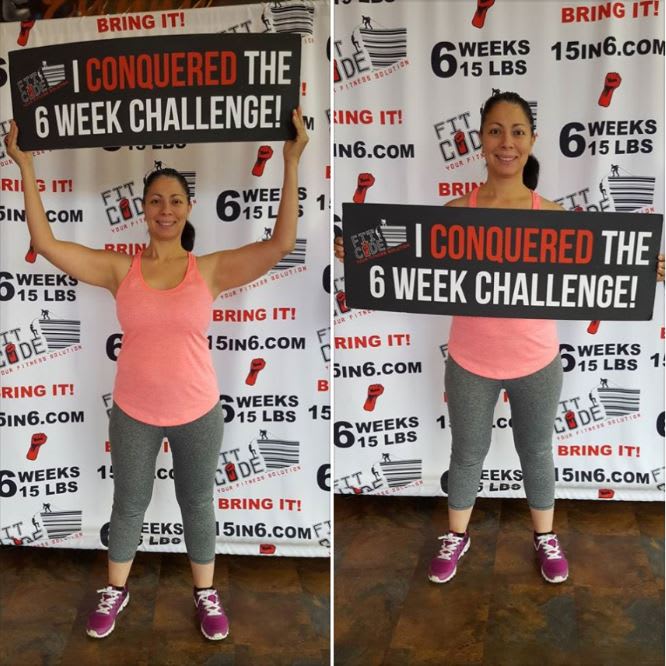 18 lbs lost and a lot more energy gained!! I could not of done this with out this group's support! Can't wait to start again!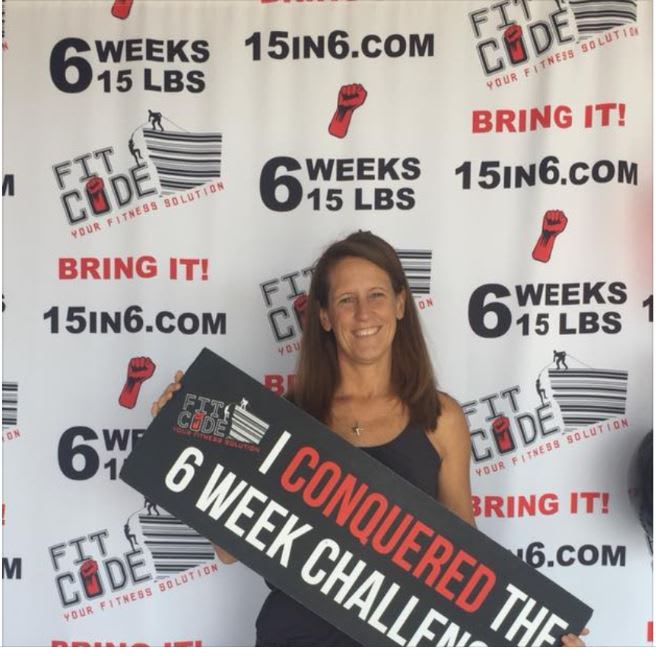 Successfully Completed Challenge. 15.6 lbs down and 5.2 body fat loss.
Thankyou to all the who gave words of encouragement throughout this journey of mine!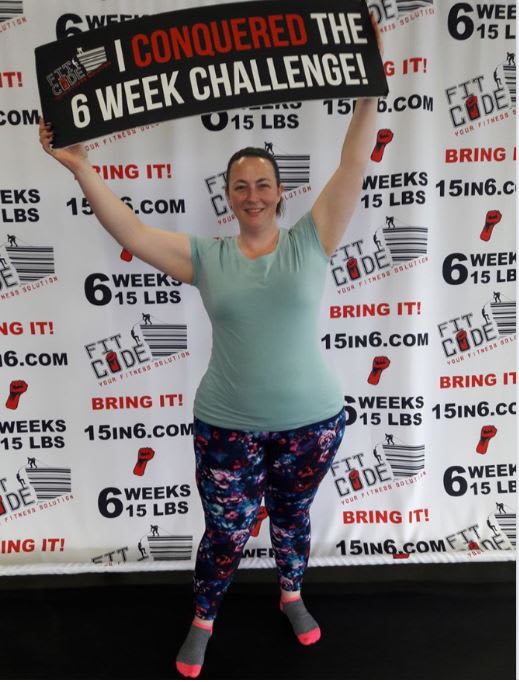 Just did my weigh-out after the 6 week challenge and I lost a total of 19.1 pounds! I'm so proud of myself for sticking with this! Now I gotta get ready to do it over again!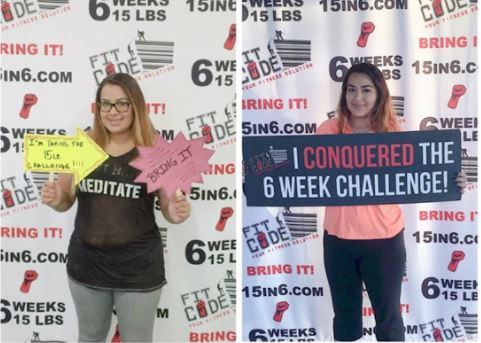 Lost a total of 20.9 lbs, Thank you again FitCode! on the next round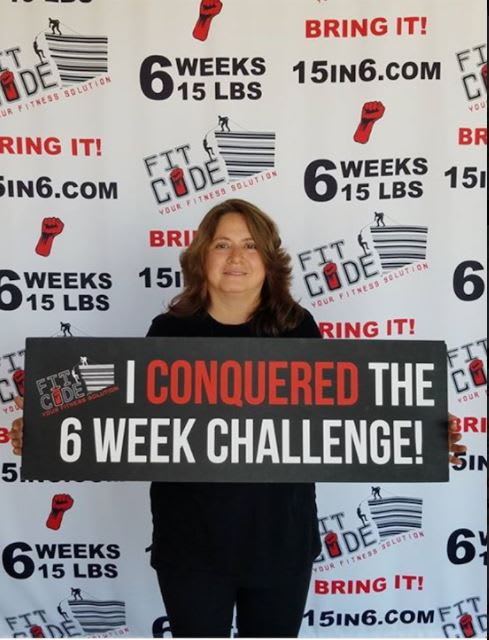 I lost 22.2 lbs. Thank you FitCode.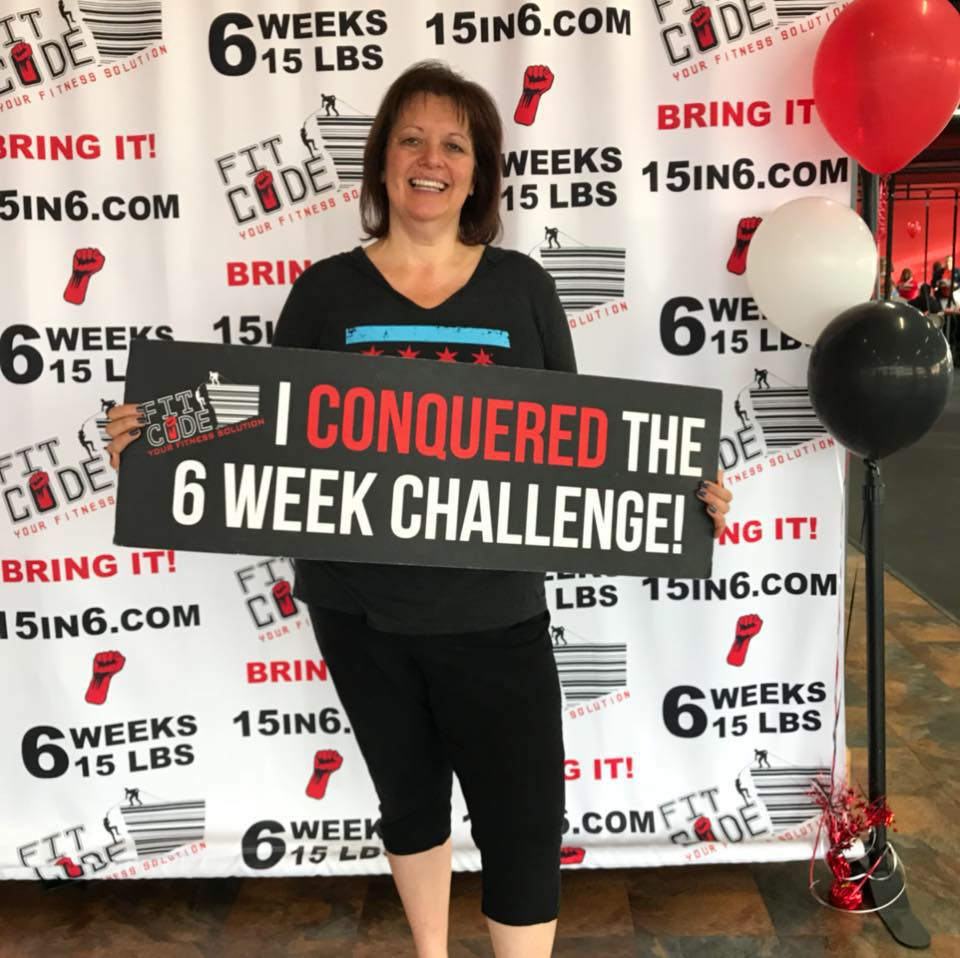 Challenge #4 in the rear view mirror! Down 16.3 pounds.
This one was the tougher than the first three as I had a break in between hung in there and got it done. Thank you for all the support of my family as well as my FitCode family. And also thanks to Laura, Brad, Andrea, Melissa and Deb for your kind words ans support this morning. Laura you made my day when you stopped by the scale as I was weighing out.
Signed up for Challenge #5
Going to try to stay as Compliant as I can in the off week.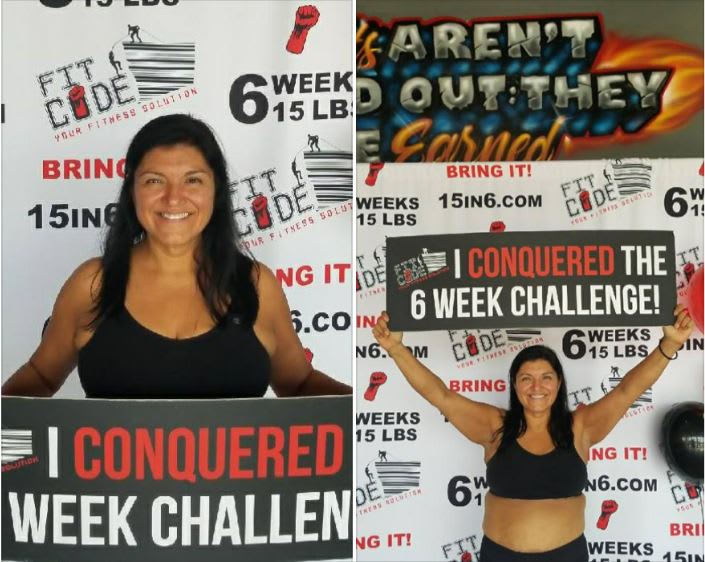 Final result for challenge 7.1 lost 21.8 lbs 5% body fat for a total of 99.5 lbs. So, last and final challenge 8 cause this girl wants to hit the 100 lbs!
If you have thought about doing the challenge can I ask you to join me on my last week goal challenge. this time around it takes a village and I know this works!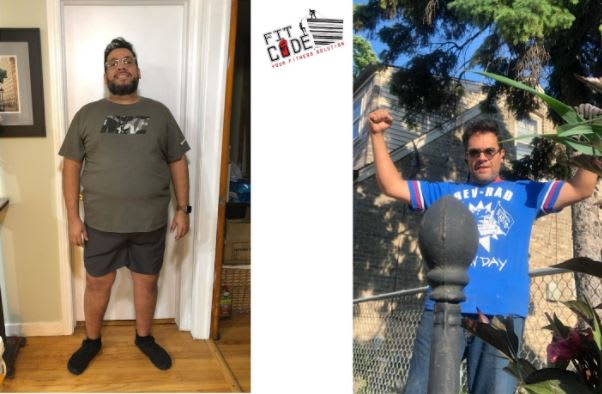 The trainers helped me overcome my fears. They are great morale booster's confidence builders. They help me conquer my fears. At first I dreaded going to class and thanks to the trainers I was looking forward on attending going class.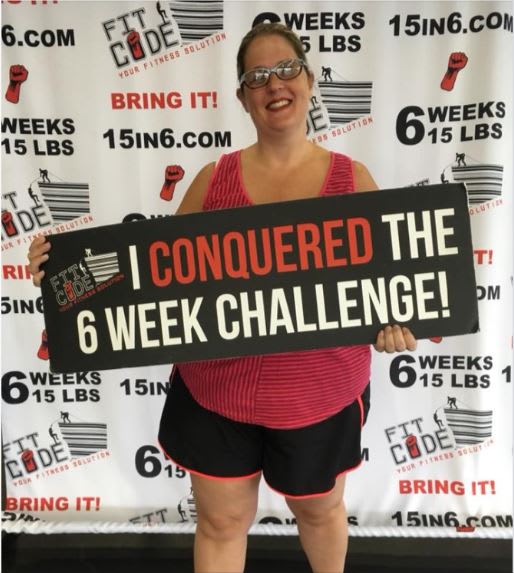 Hot off the press!!!
2nd Challenge Completed the Goal is 15lbs in 6 weeks, I lost 16 lbs! It's not easy! Thanks Najah FitCode and Karen Wellman Thanos for the push during the week . Thanks to my friends who like my posts and keep me moving. I loved that Jeannie Marie and Melissa Hacket motivated me to do this.
Onto challenge #3 and a another 15 lbs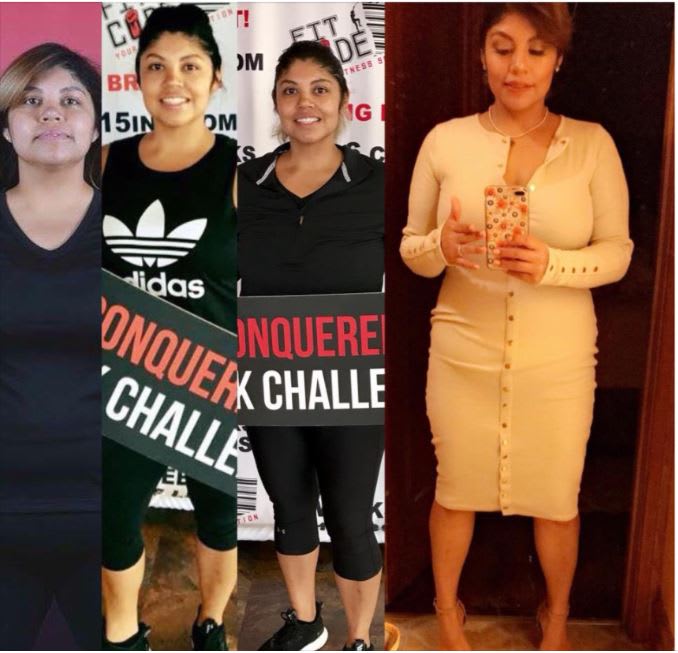 It has been a crazy 6 months... but hard work definitely pays off. I have done a total of 3 challenges with a total weight lost of almost -50 pounds. I have gained so much strength and cannot thank our awesome trainers at Fit code Midway.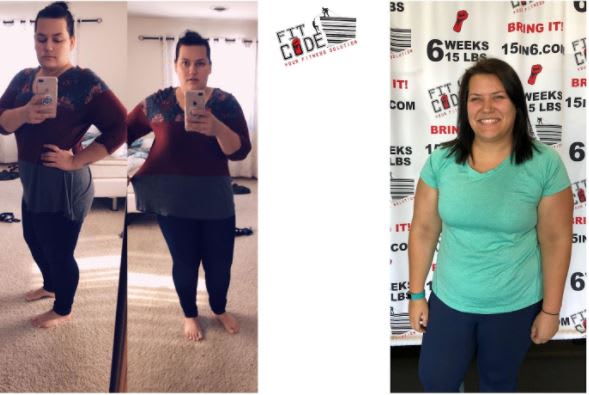 From day one as soon as I stepped into the first class the coaches and the members made me feel right at home. I wasn't the only person who needed modification and the coach was right there to correct my form to be sure I wasn't hurting myself and getting the most of the workout. The members and coaches are SO supportive and cheer you on every step of the way and challenge you in ways you don't expect. These people have not only become my Fit Code fam but have become some of my greatest friends and supporters. All while keeping in mind the pricing was truly in budget as well for such a personal experience.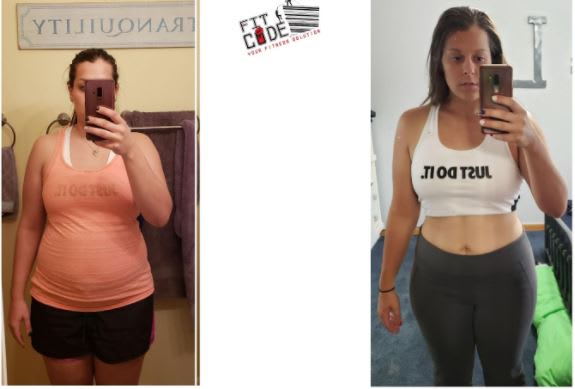 Since starting at Fit Code, I lost 23 lbs and I have an insane amount of energy now! I am able to get out of bed easier in the mornings and get through my day without feeling like I'm going to crash halfway. I love that I'm able to keep up in the classes more and I don't feel completely drained afterward! I've seen a big difference in my thighs too - there's less cellulite and more muscle! I'm not embarrassed or self-conscious wearing shorts anymore.
One thing I have learned about myself is that I am a person who needs specific direction when it comes to a workout or I won't do it. I love that Fit Code designs workouts for us every day. The Fit Code family is one like I've never experienced. There are so many people of different ages, sizes, and fitness levels but there isn't that intimidation factor that often comes with a gym. Just smile and say hi to someone and you'll have a new friend!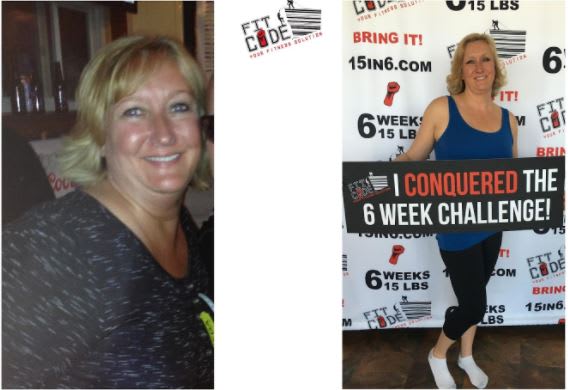 When I started, I was nervous about group fitness. It hadn't worked for he in the past. I was worried I wouldn't be pushed - because I am not a self pusher when it comes to going faster lifting heavier etc. I had never successfully "dieted" and was convinced I would fail at the food plan on the challenge. I was nervous I'd be alone not knowing anyone not be welcomed like in big gym environments.

My first day, I was greeted by the biggest smile, I started during recovery week and someone asked if I was new and got me a foam roller. The coach immediately introduced herself and I felt very welcomed. The coaches and fellow members were encouraging and challenged me.

Since then, I did the empowered you program lost 25 lbs 7% body fat but most importantly found the lifestyle I needed and can live!!! The coaches are so supportive. The staff the same and I've made great friends over the years.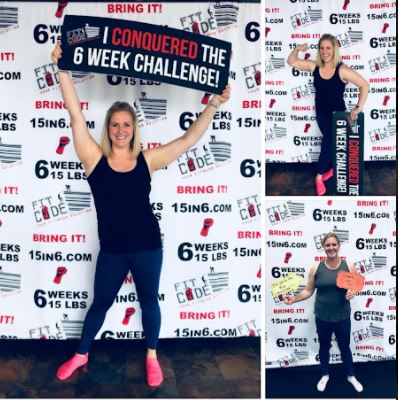 I'm thrilled!!! 20 lbs lost! Thankyou for the support and encouragement to get me here #FitCode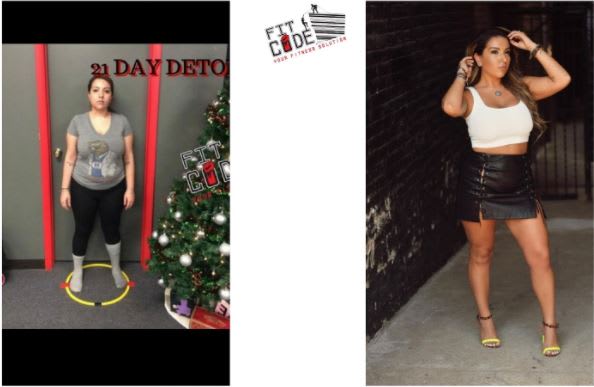 Since Fit Code, I left the unhealthy relationship I was once in. I gained so much confidence and believe in MYSELF. I knew once you put your mind into something you REALLY want, you'll get.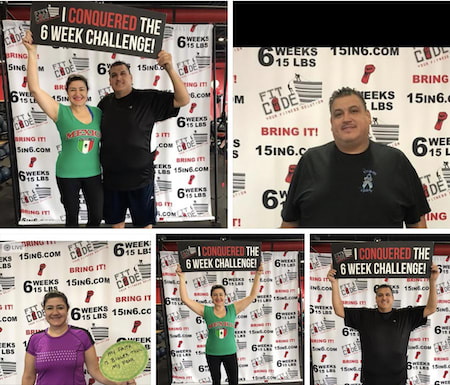 We took the 6 Week Fit Code Challenge! Loved it. Thanks to all the people who supported our journey. It feels amazing. A very special shout out to Belinda and Manny our coaches. What great inspiration and dedication they show us. Sticking with the plan to keep up a healthy lifestyle. Eli lost 46.7 pounds and I lost 15.9 pounds. #BRINGIT - with Eliseo M. at Fit Code. This plan is amazing. They show you how to eat and workout. Love FIT CODE. Thanks so much for giving us our life back.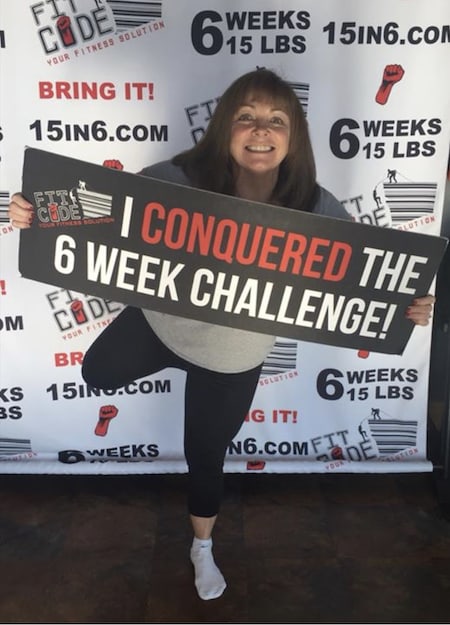 I did it! 15.0!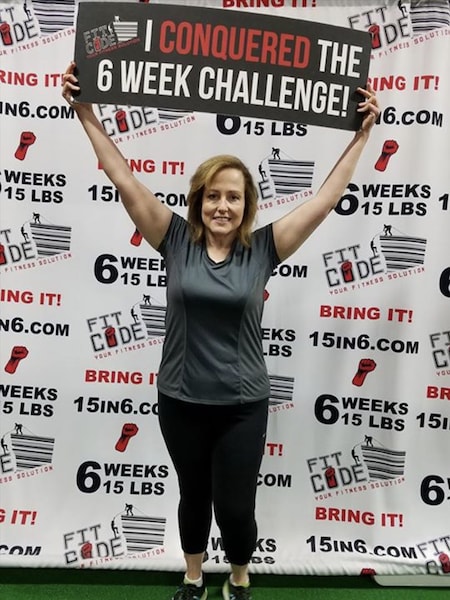 Two cycles completed successfully!! I sincerely recommend FitCode. It has truly been an enlightening experience. Re-enlisting for round 3!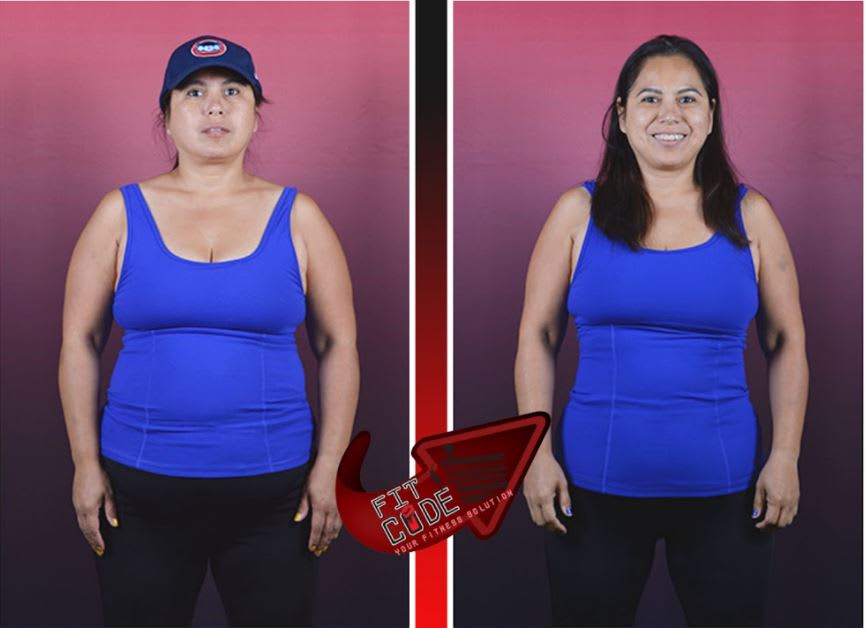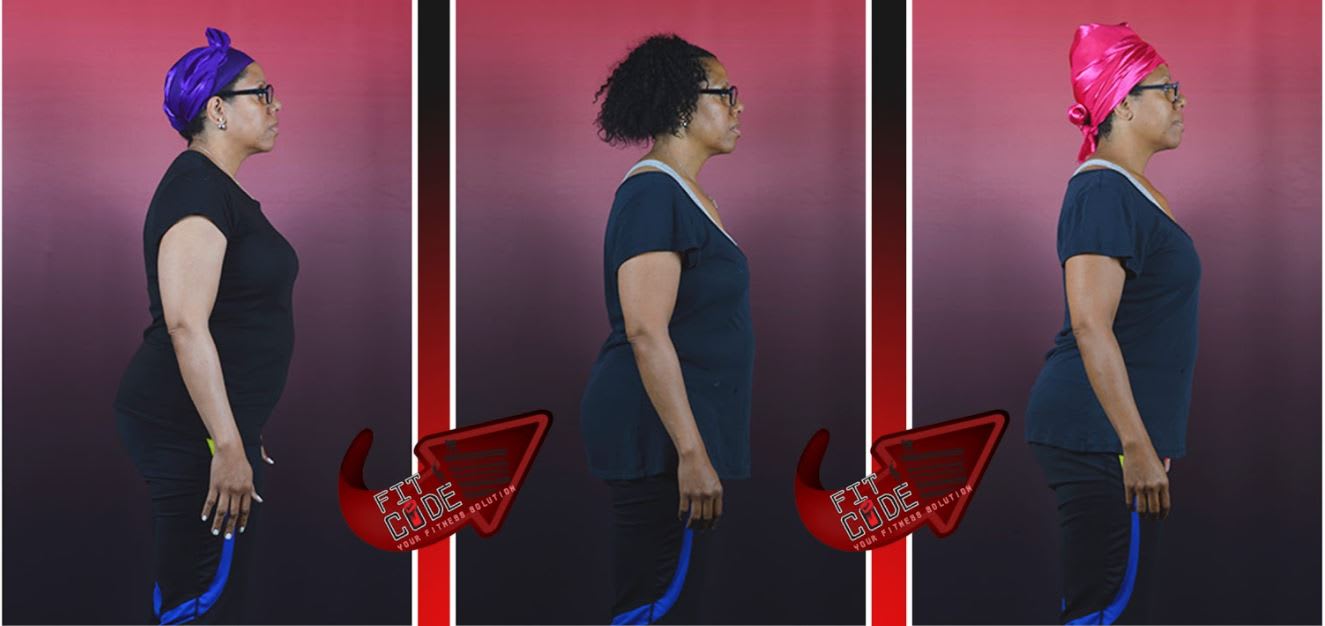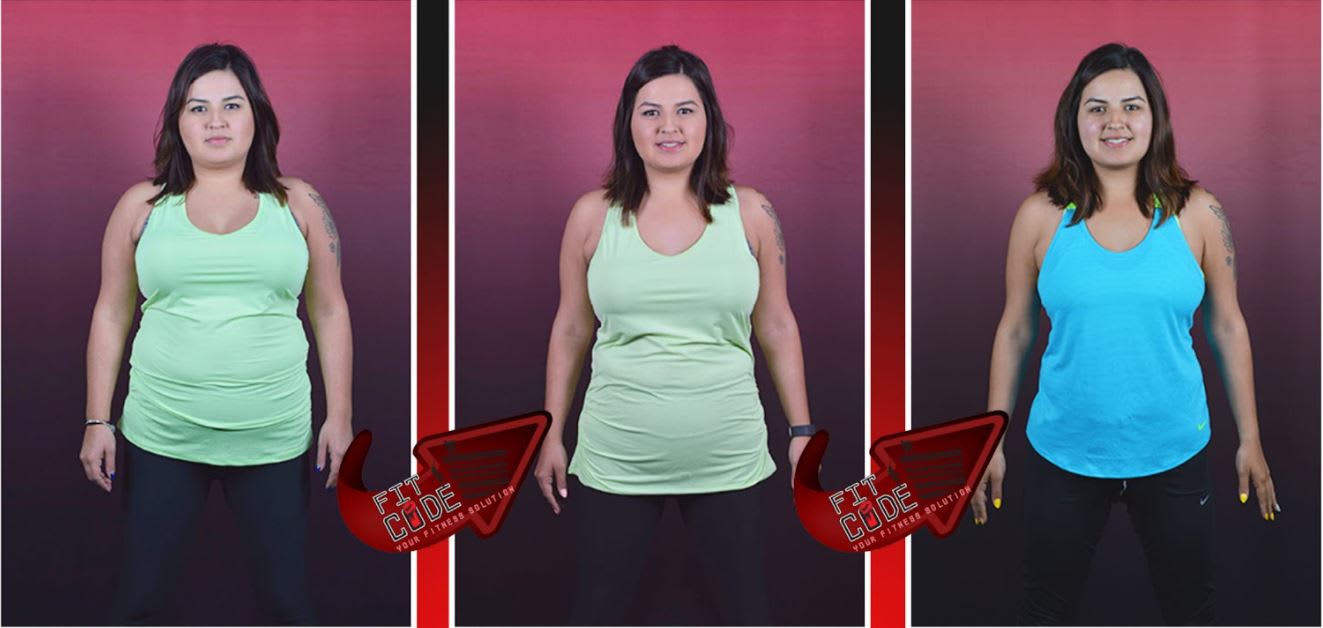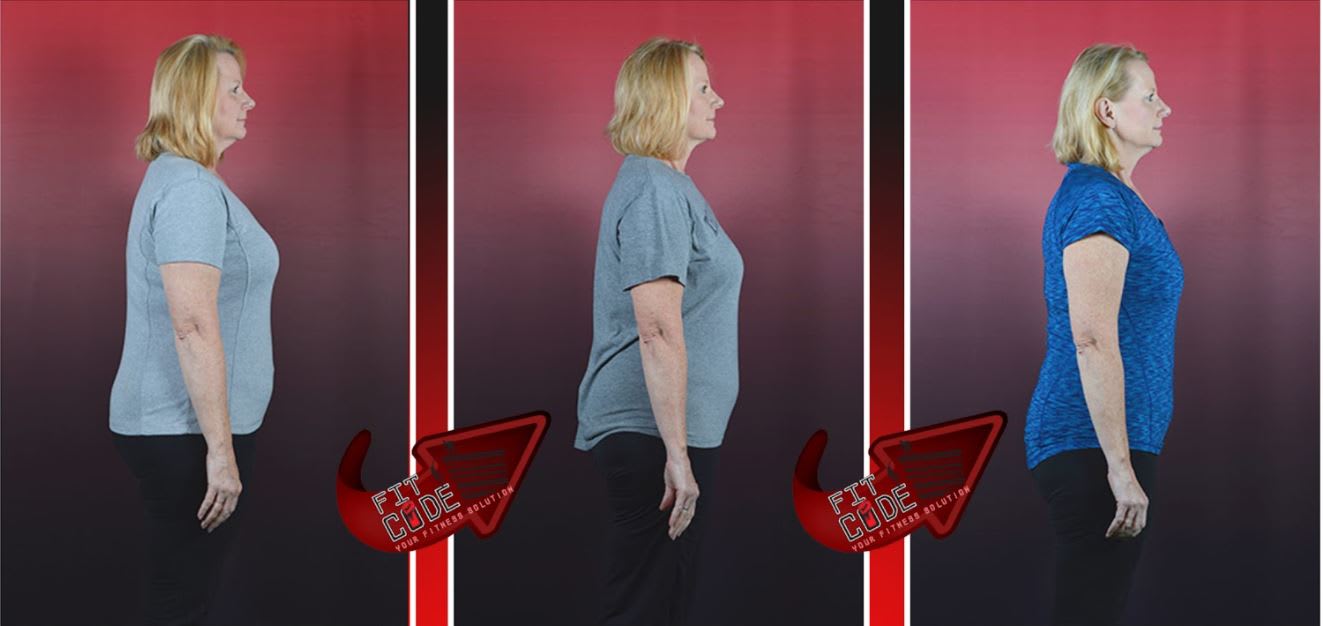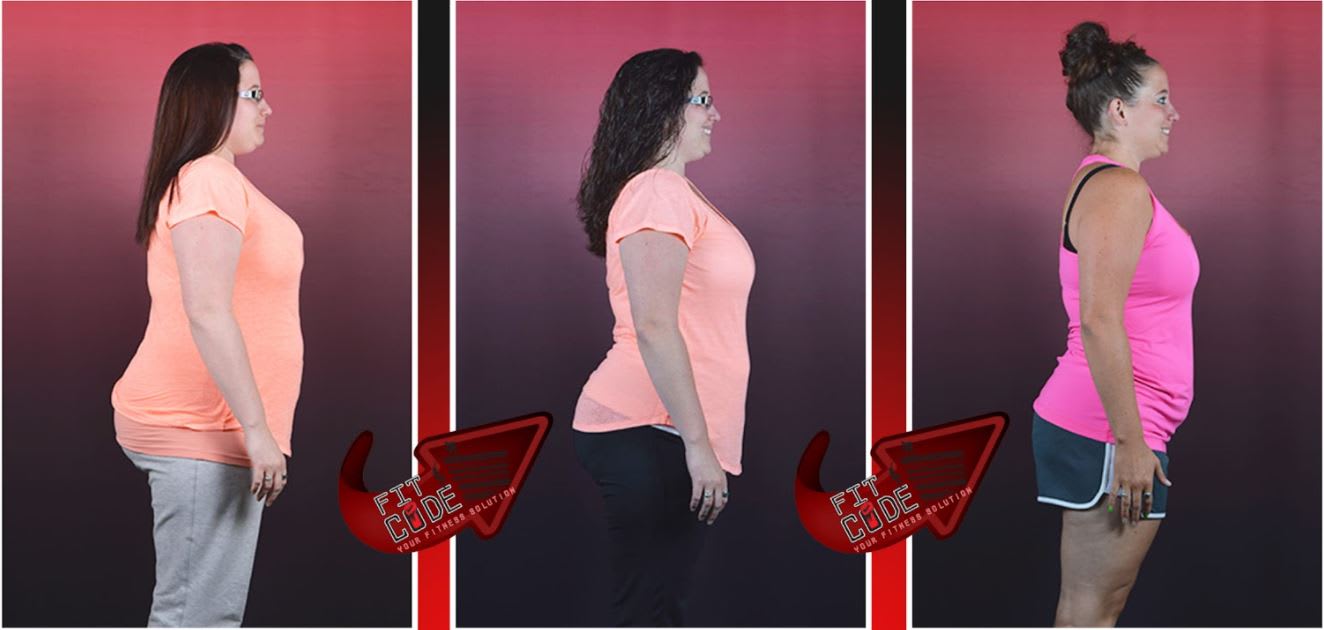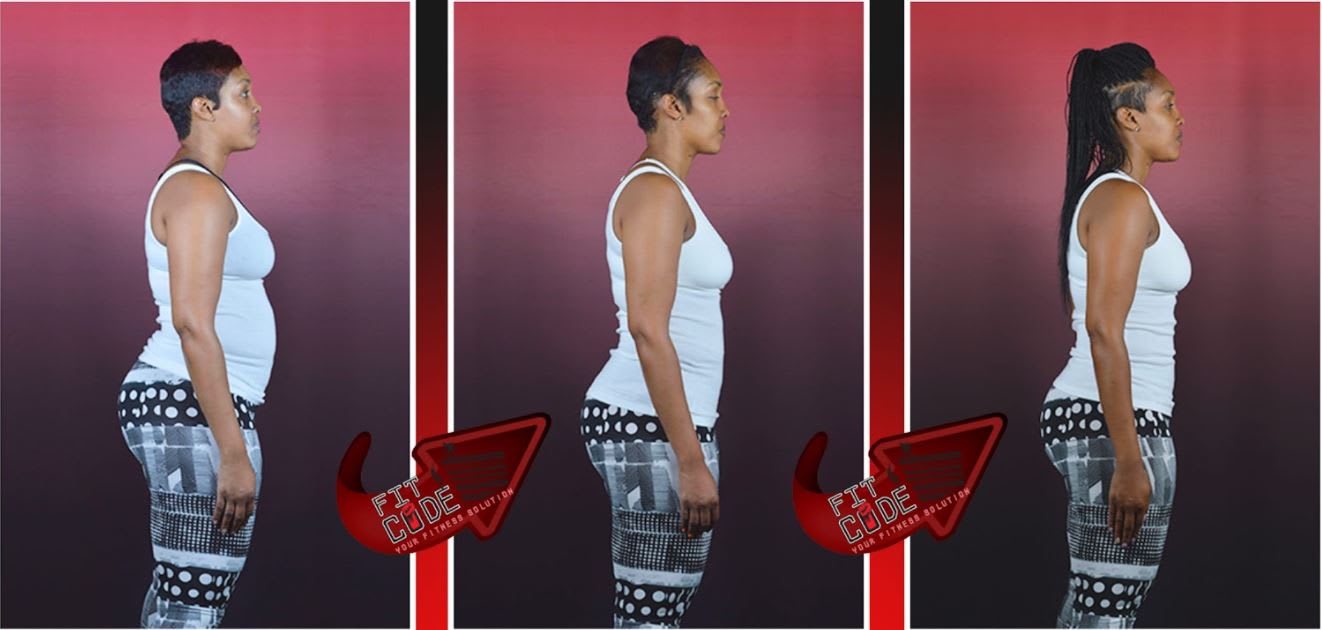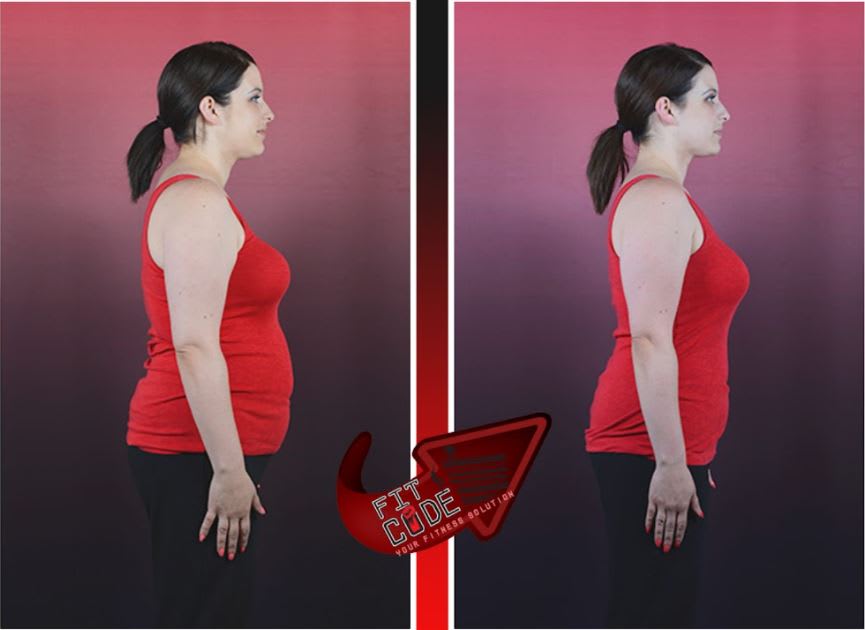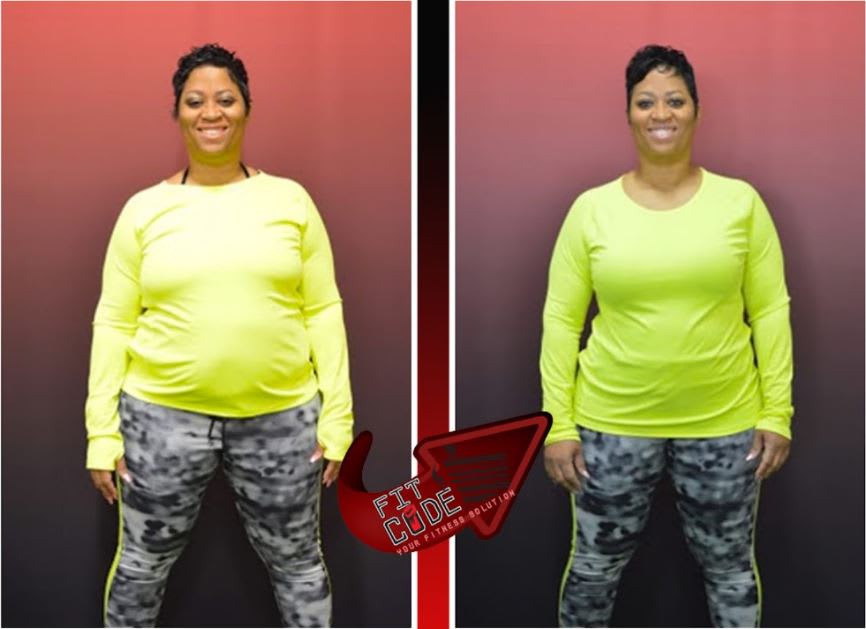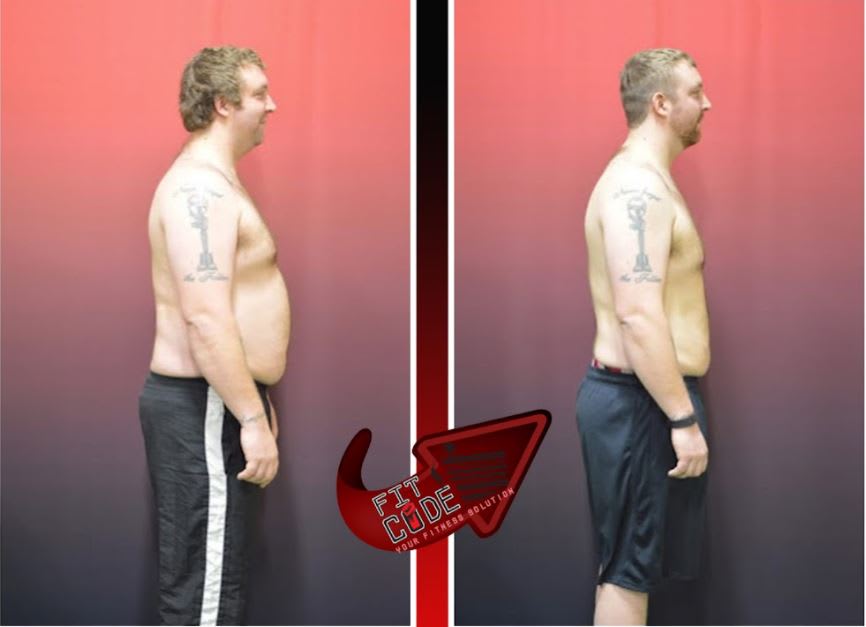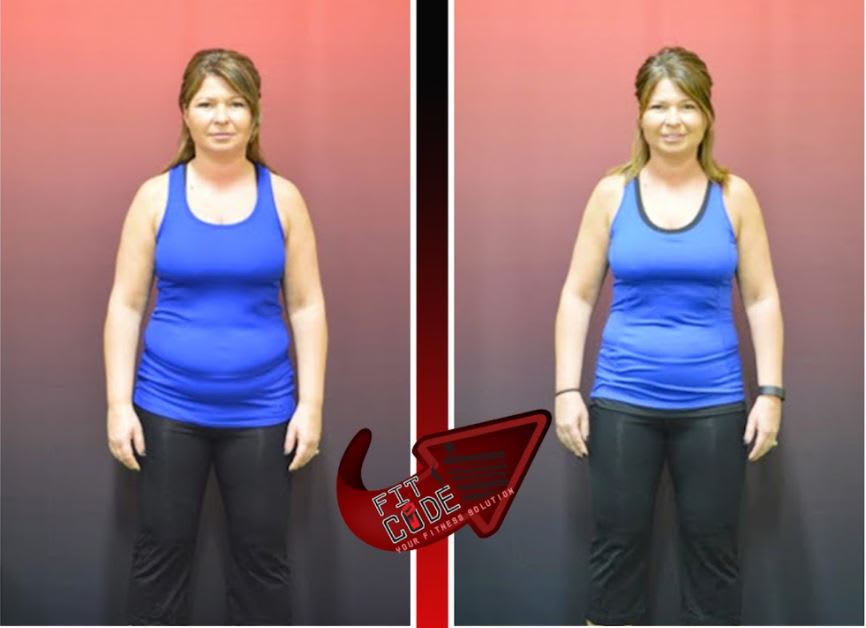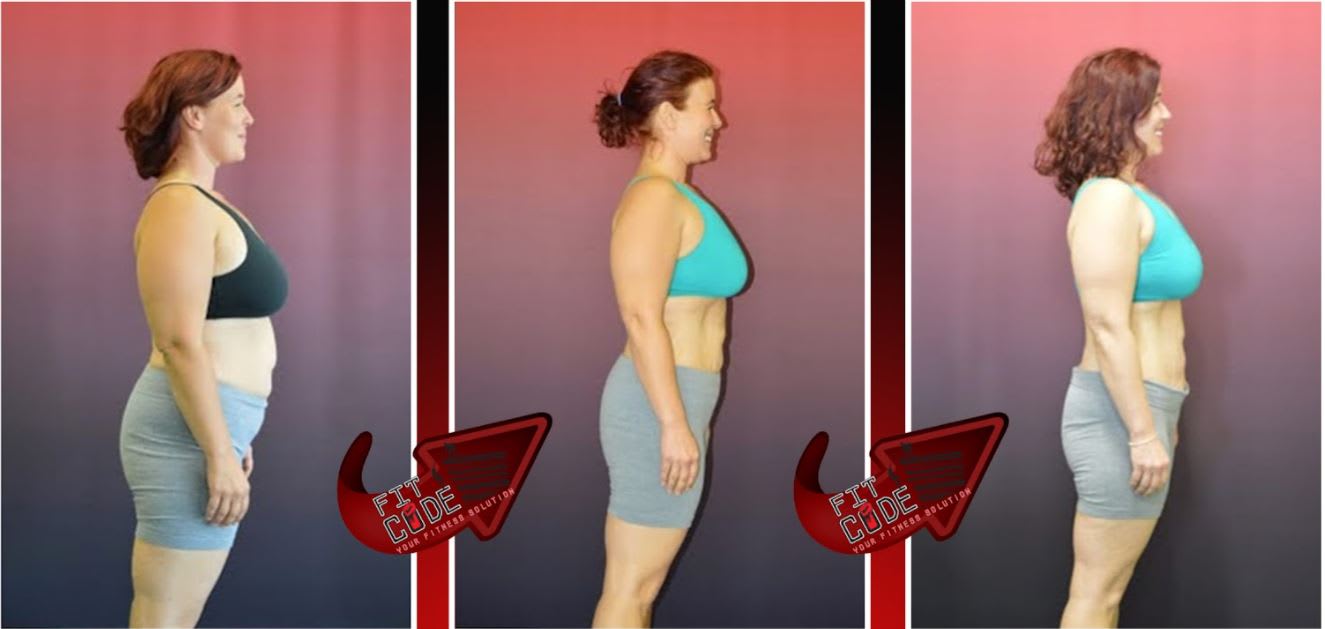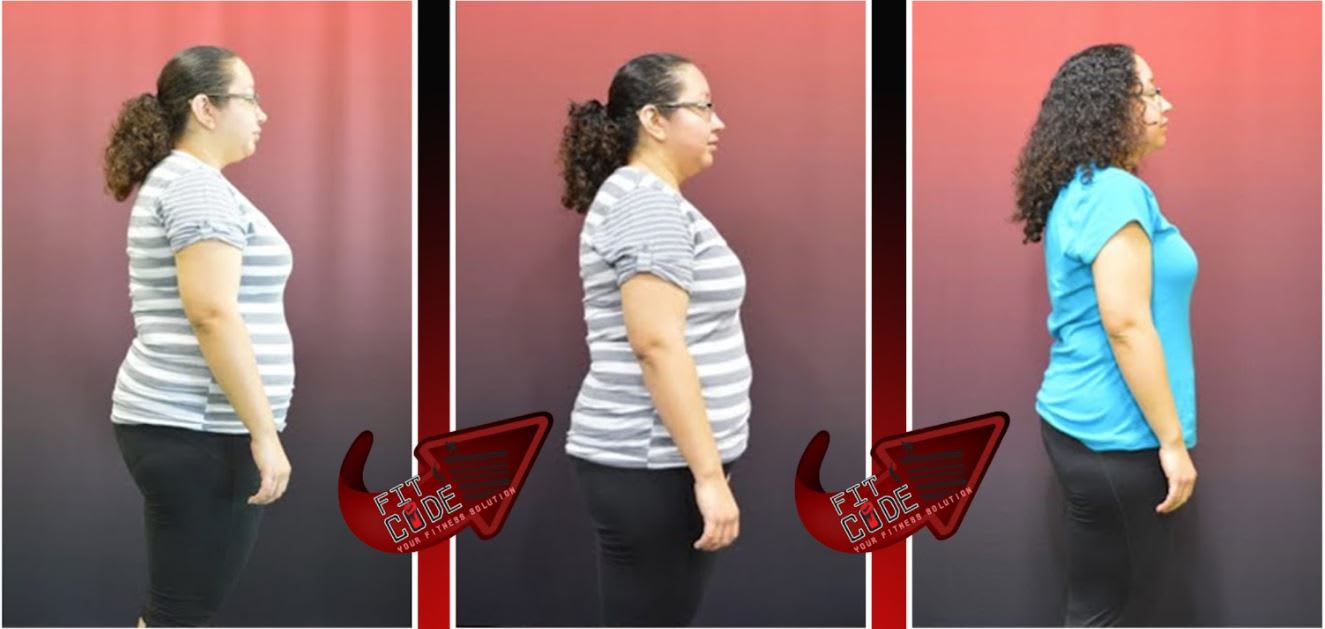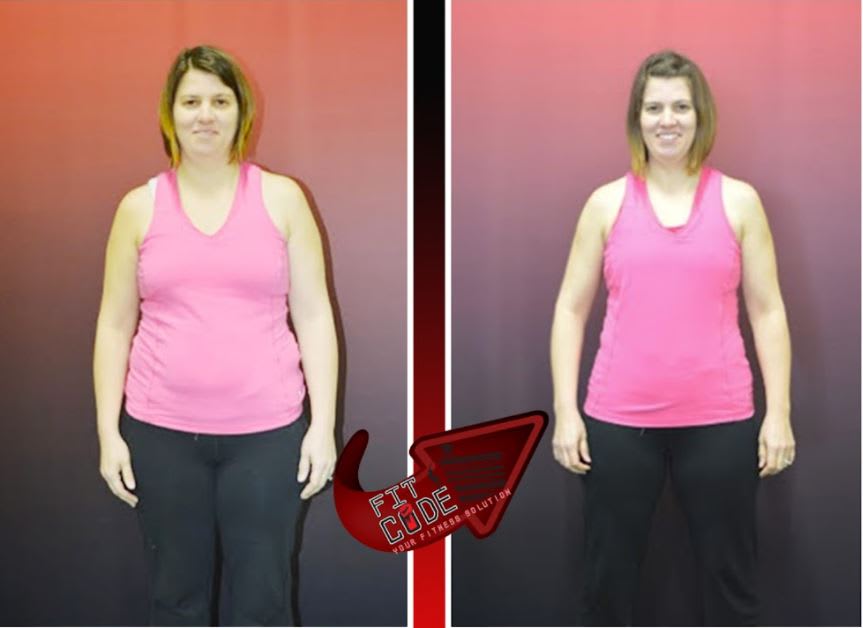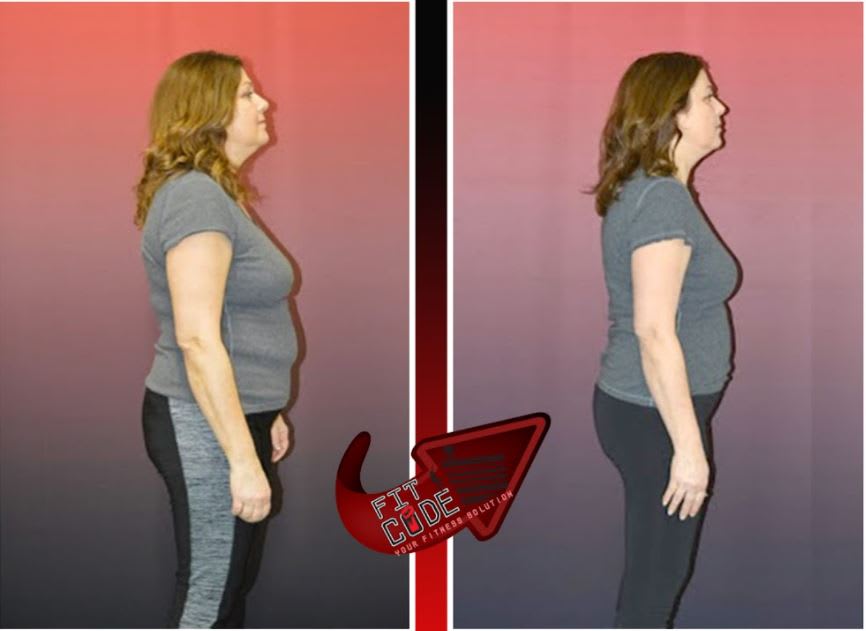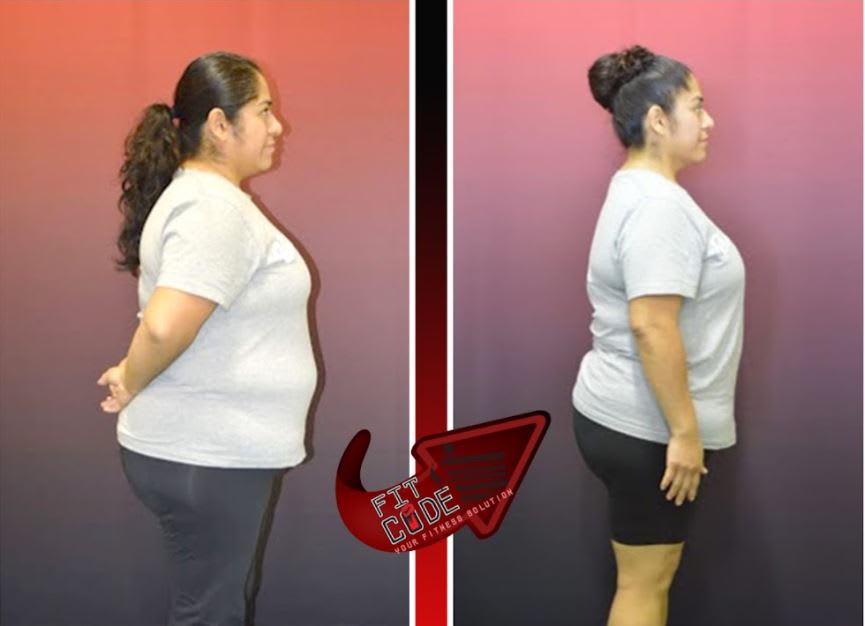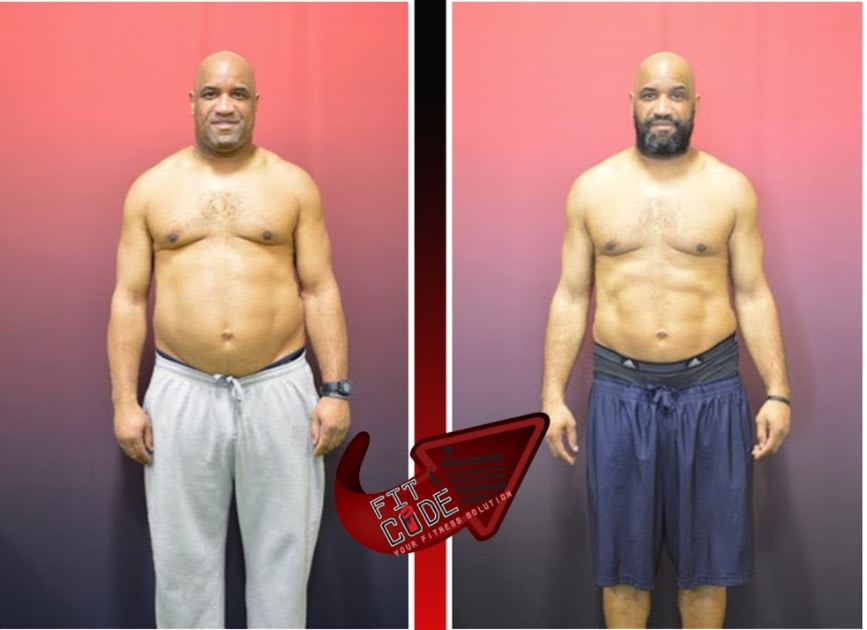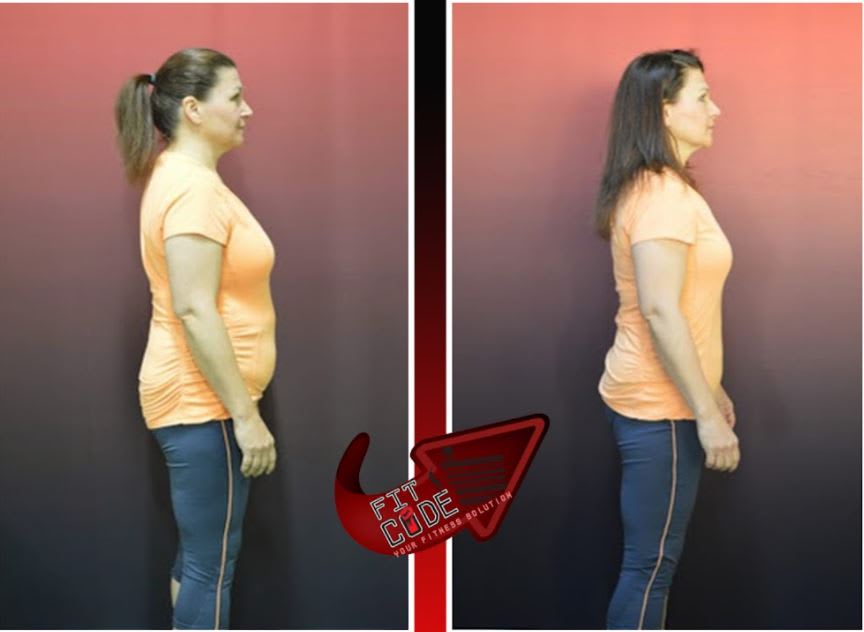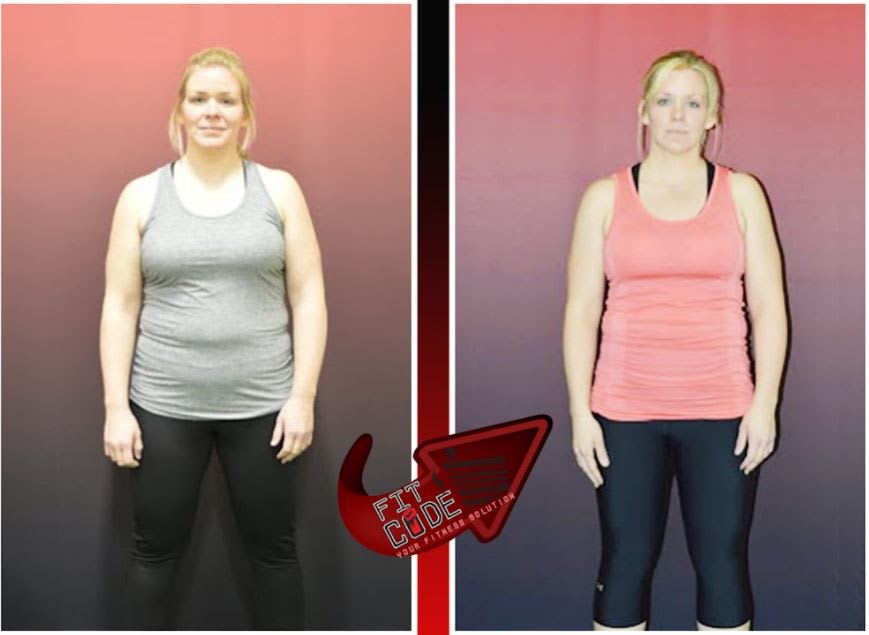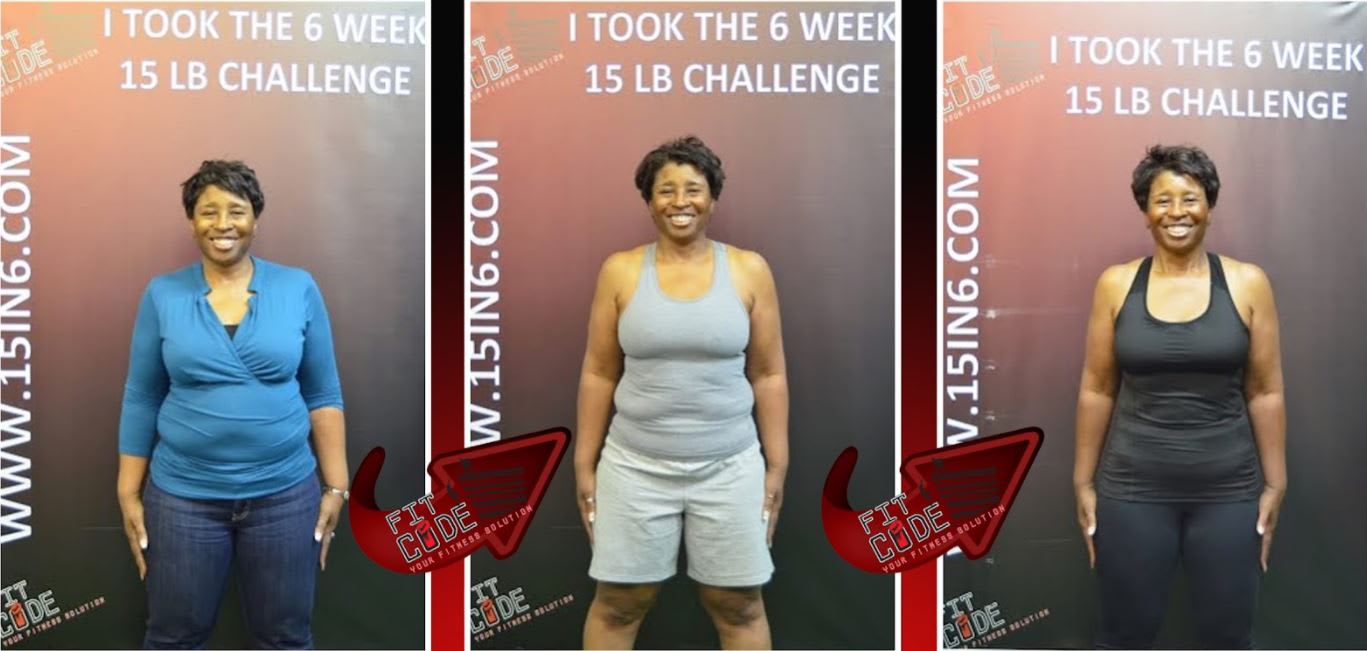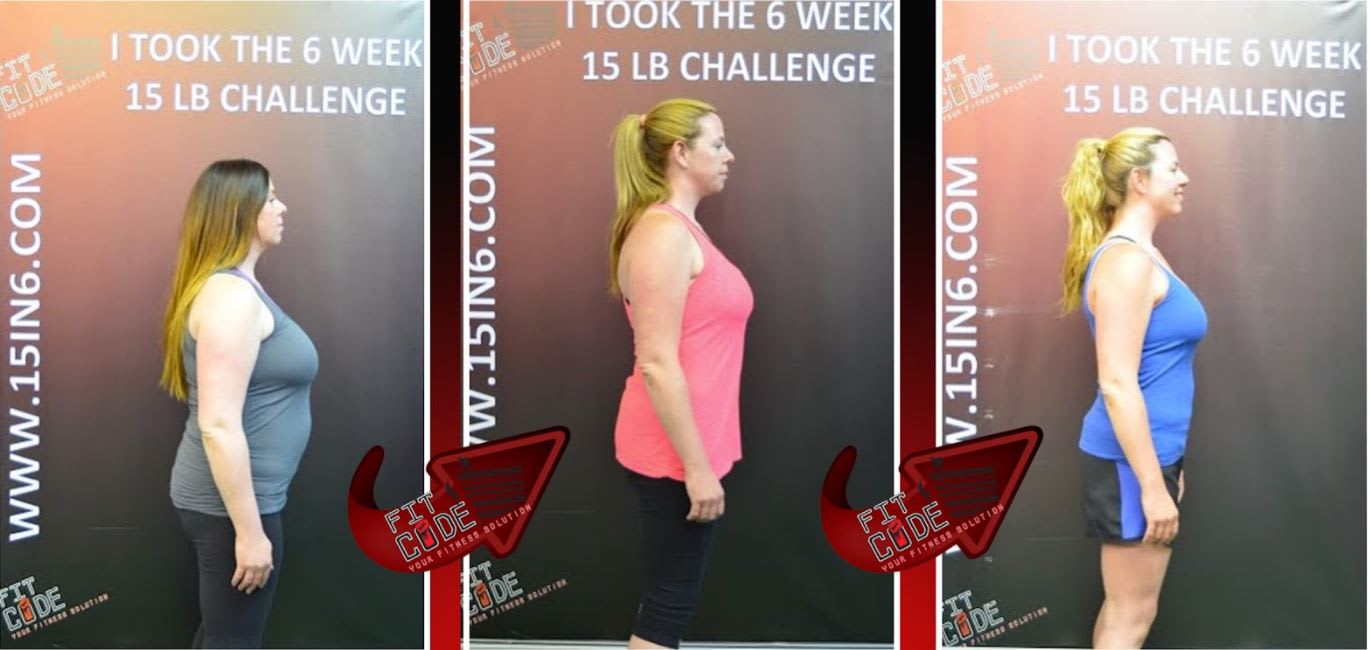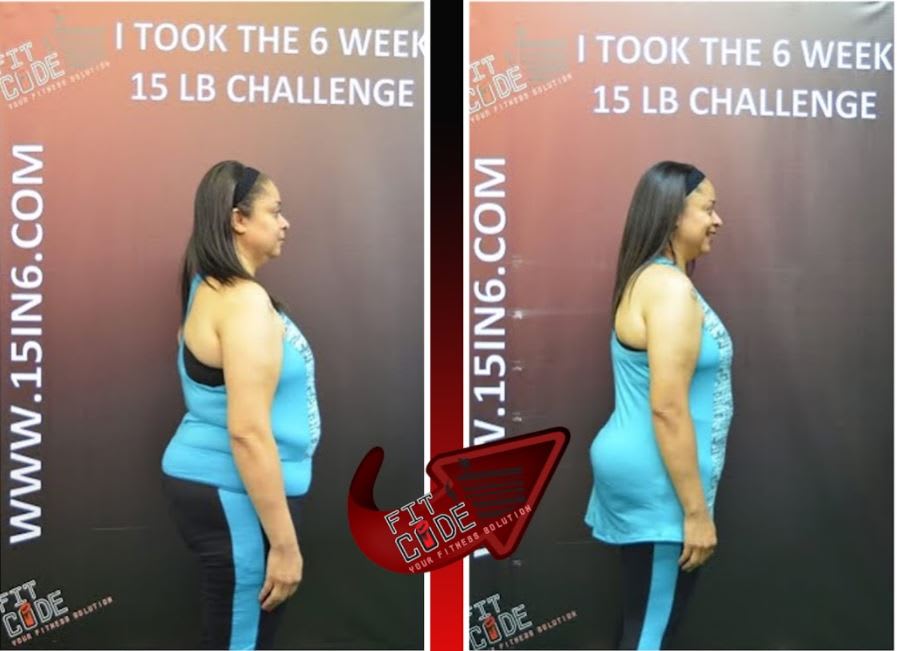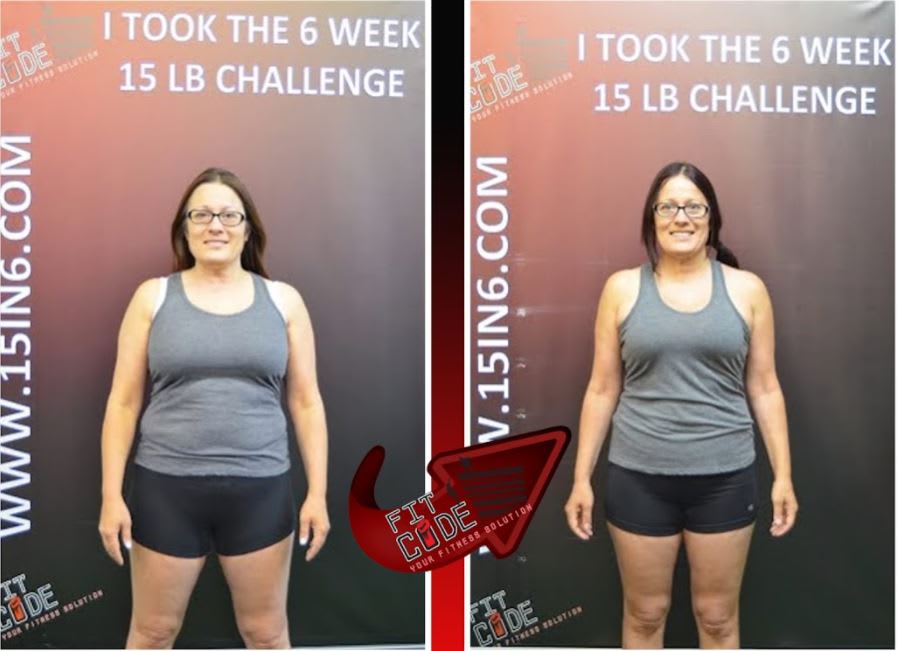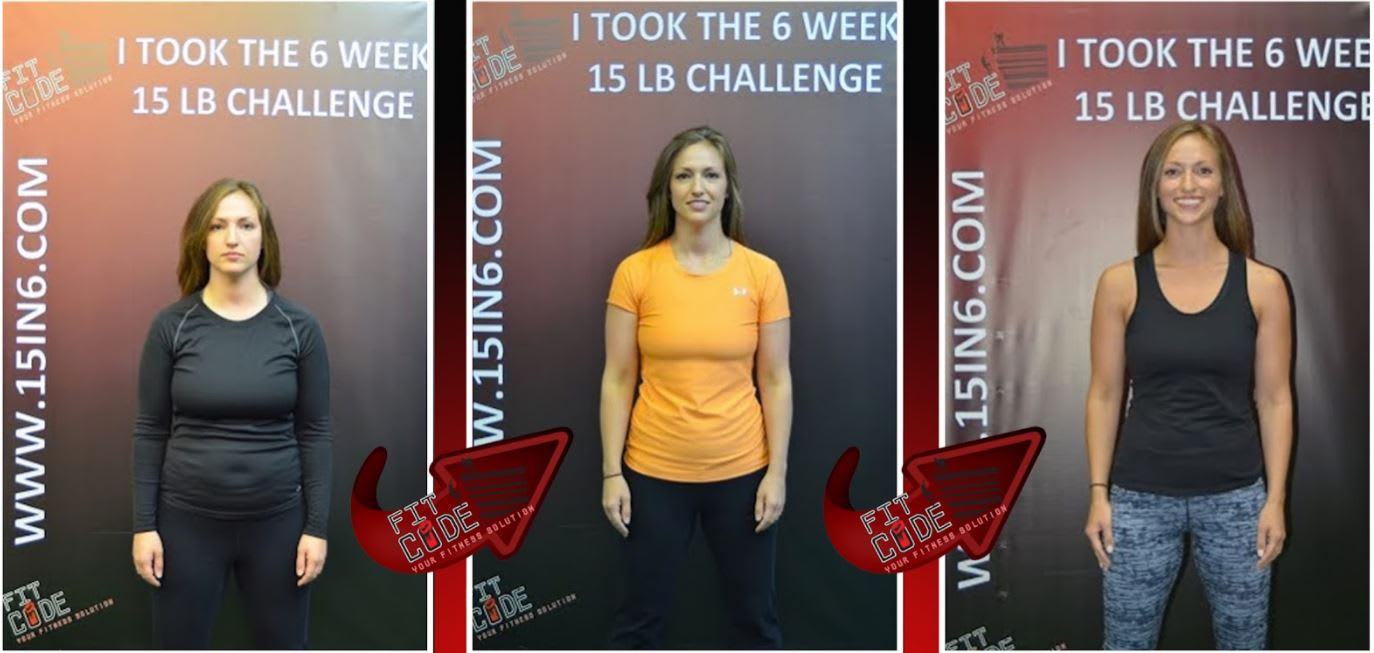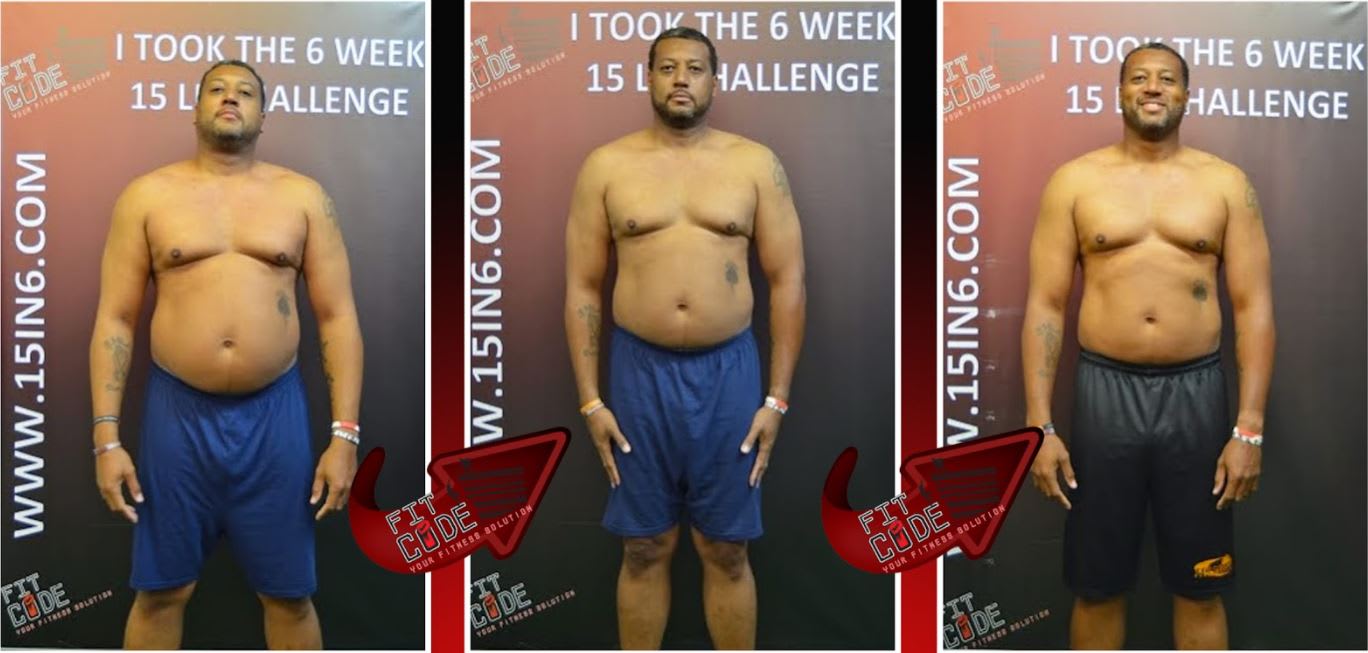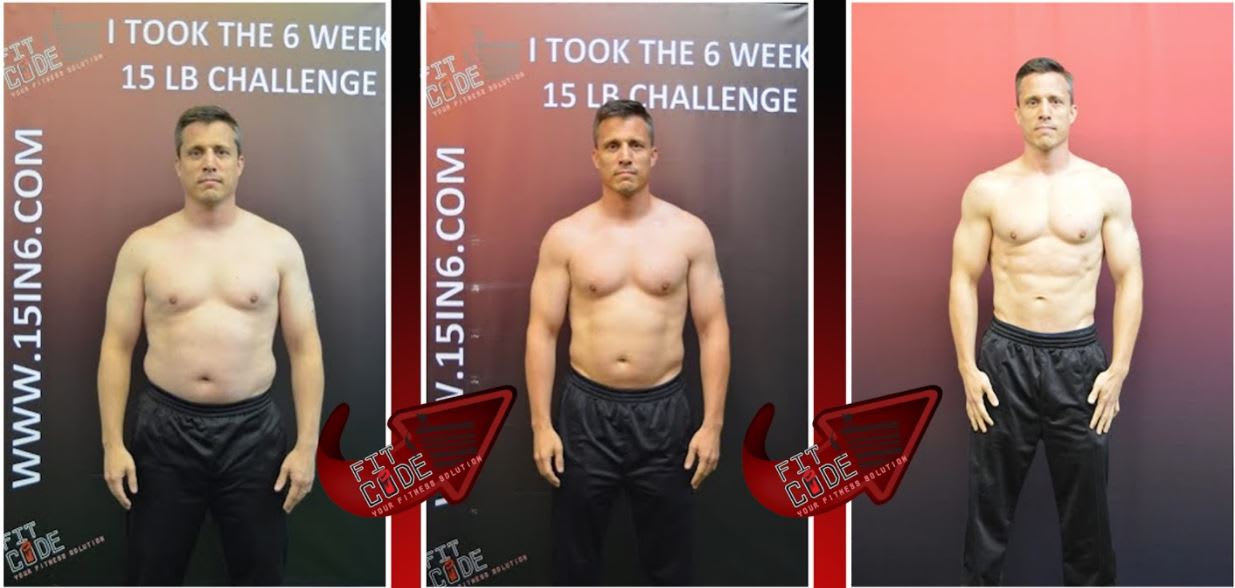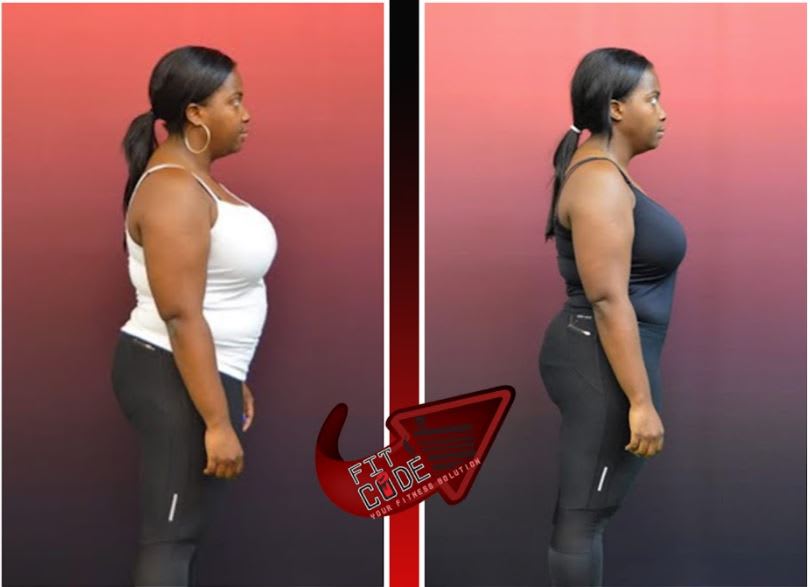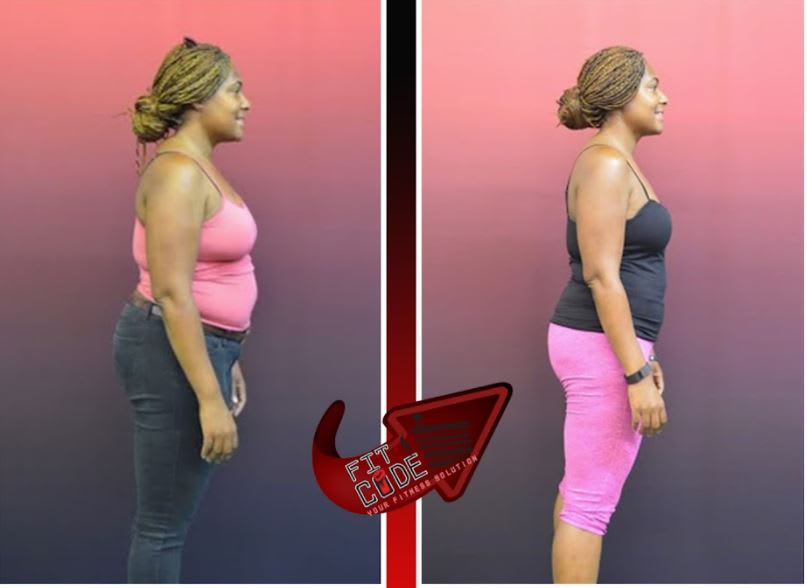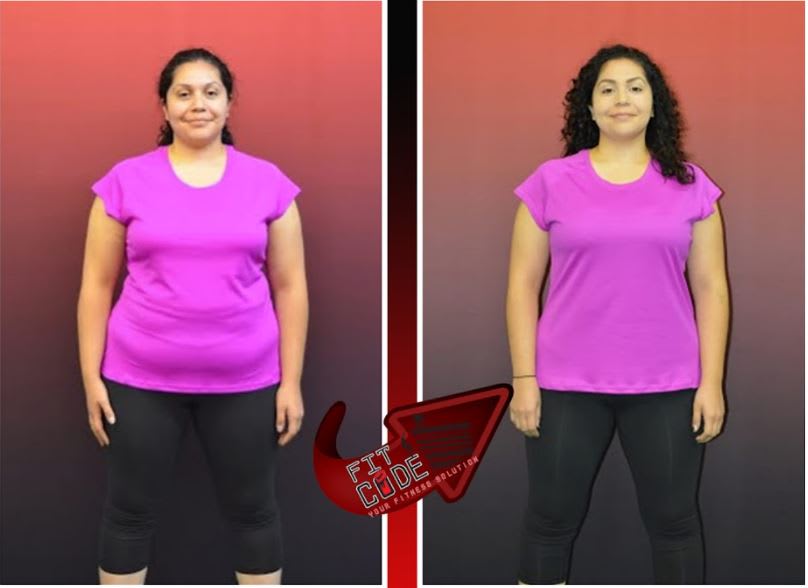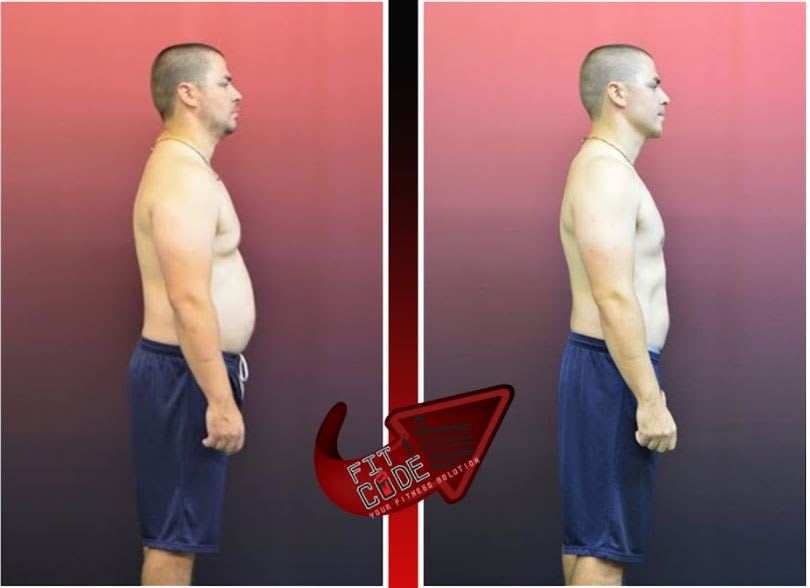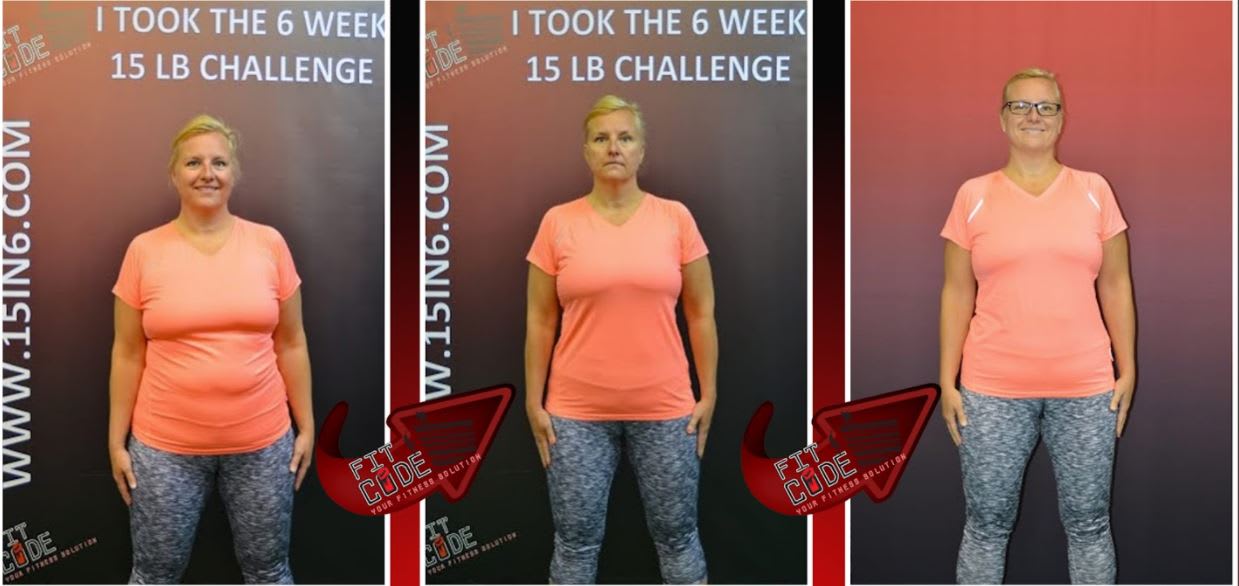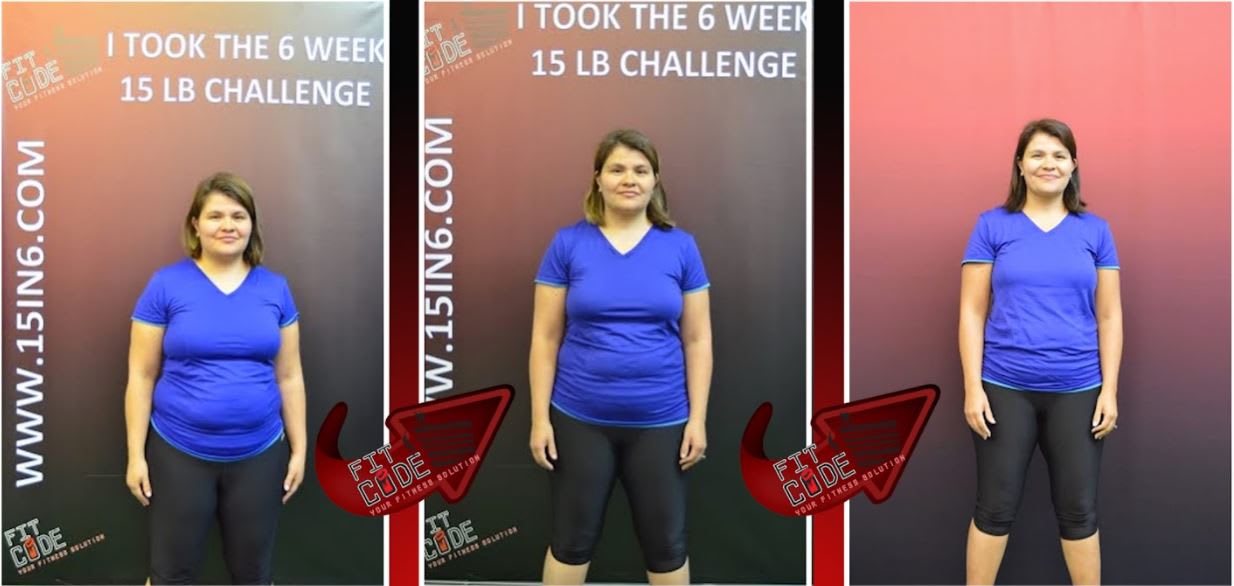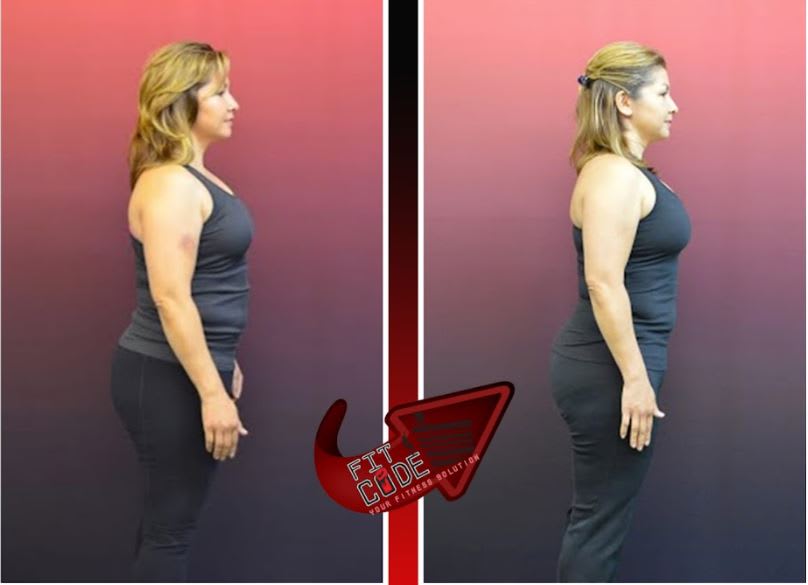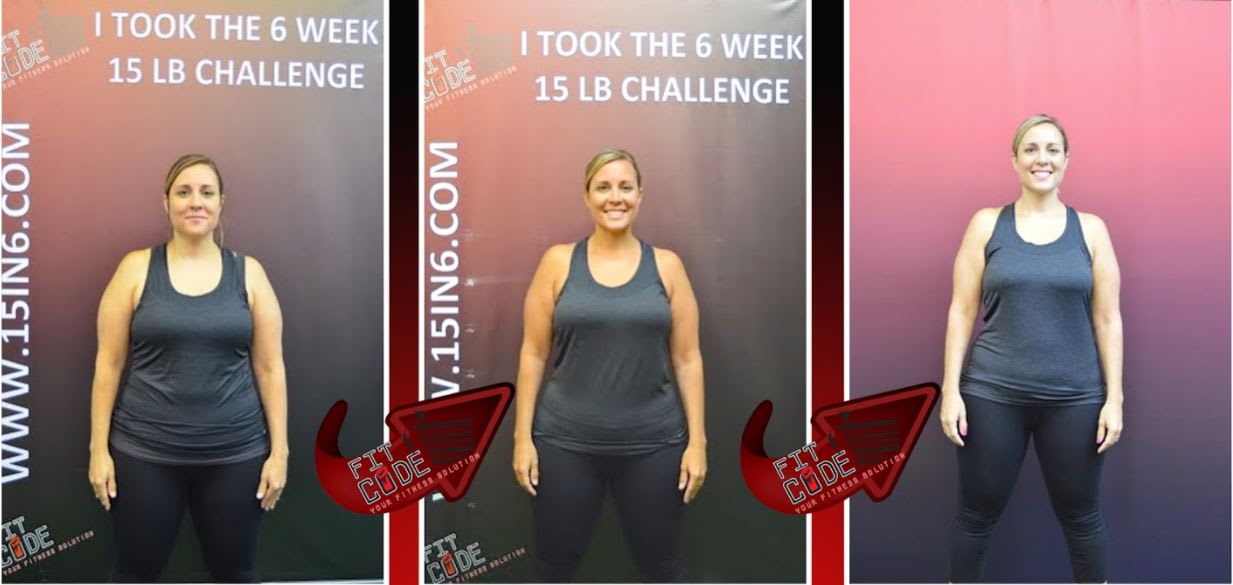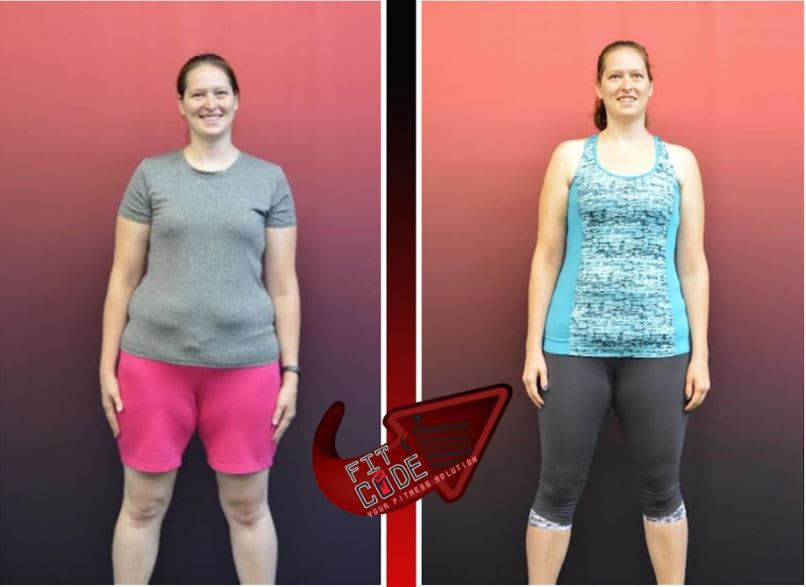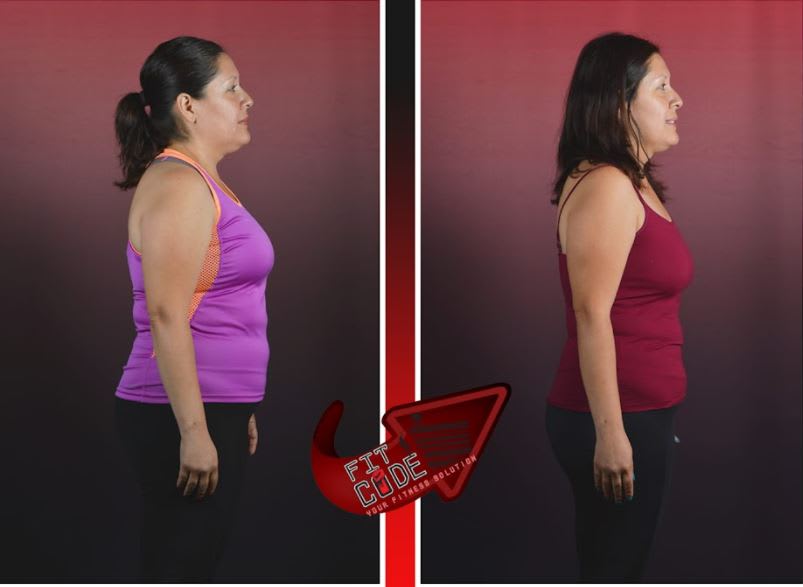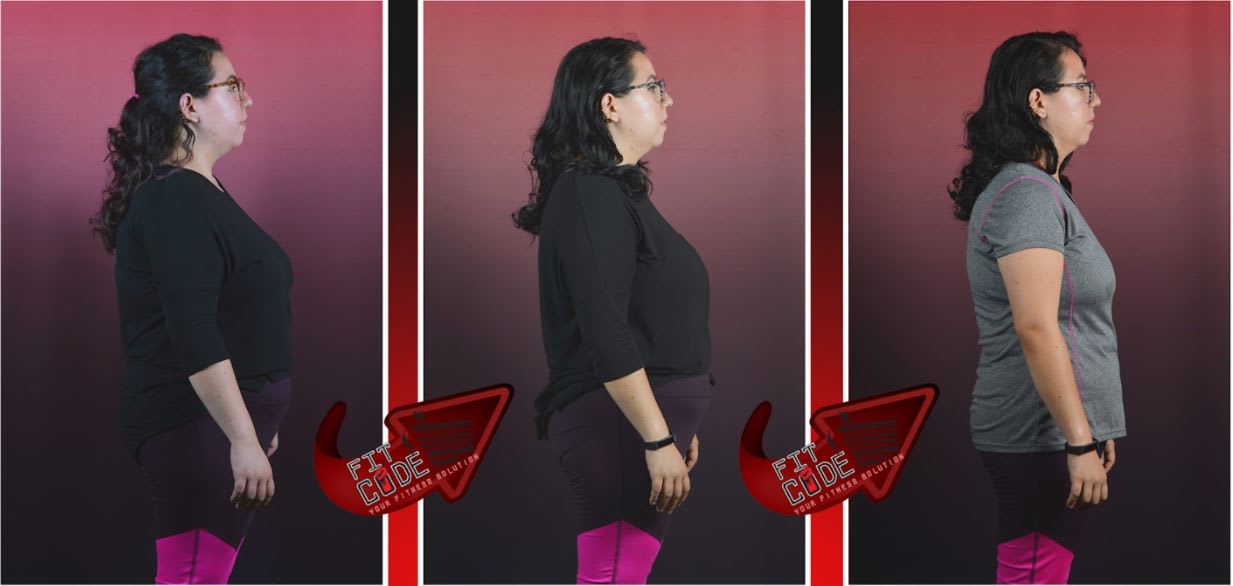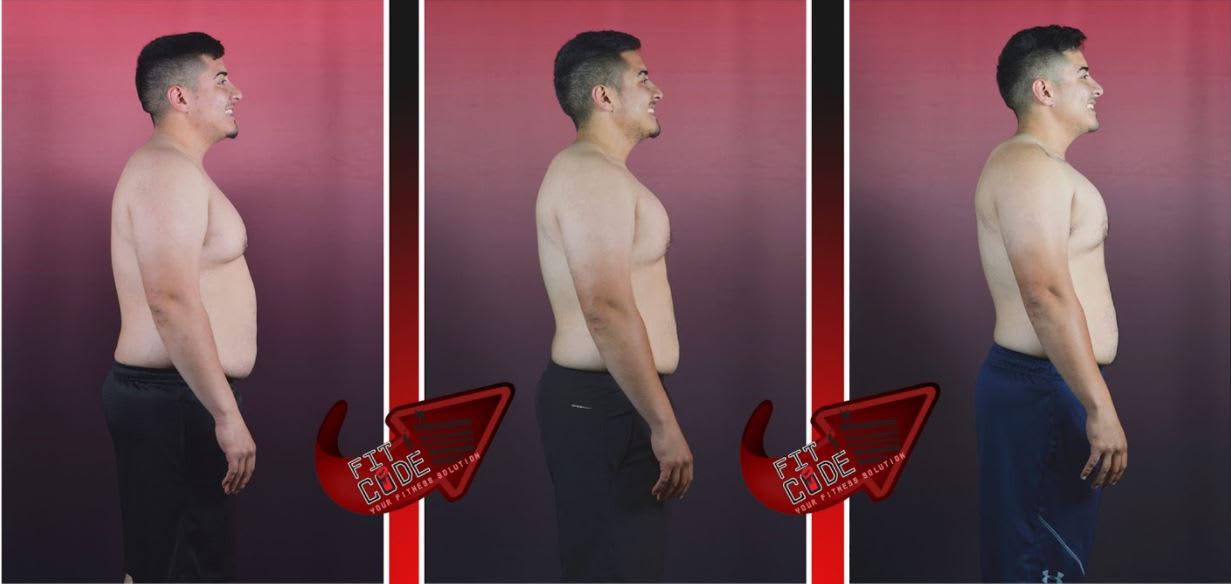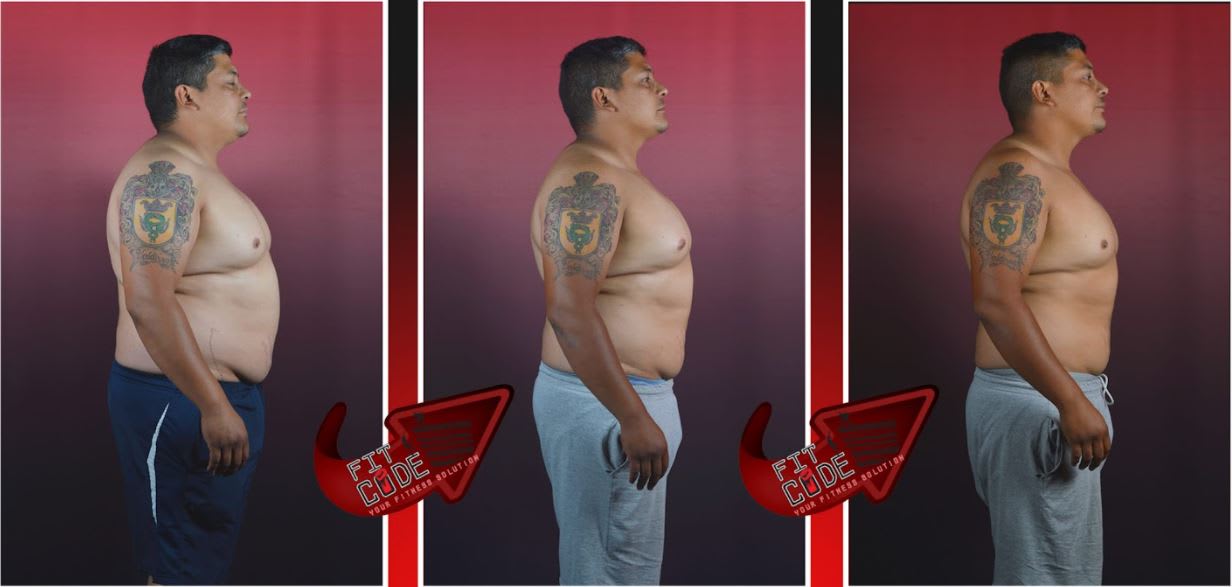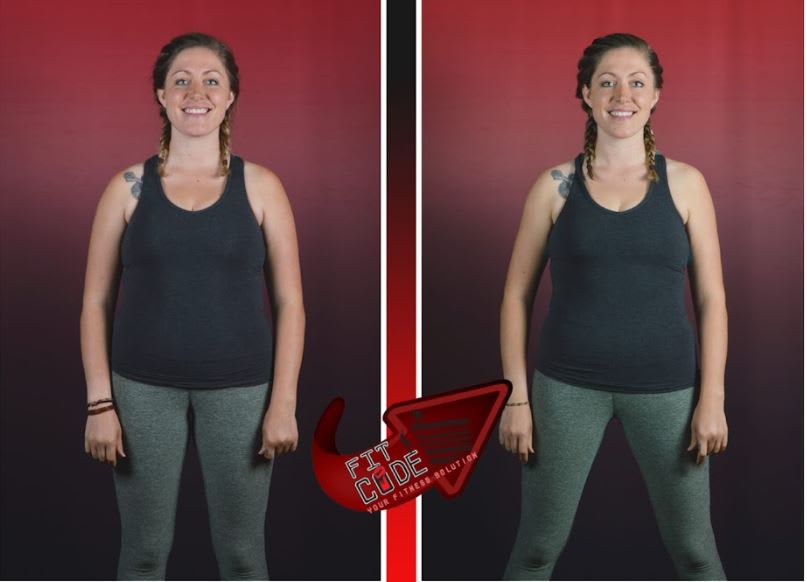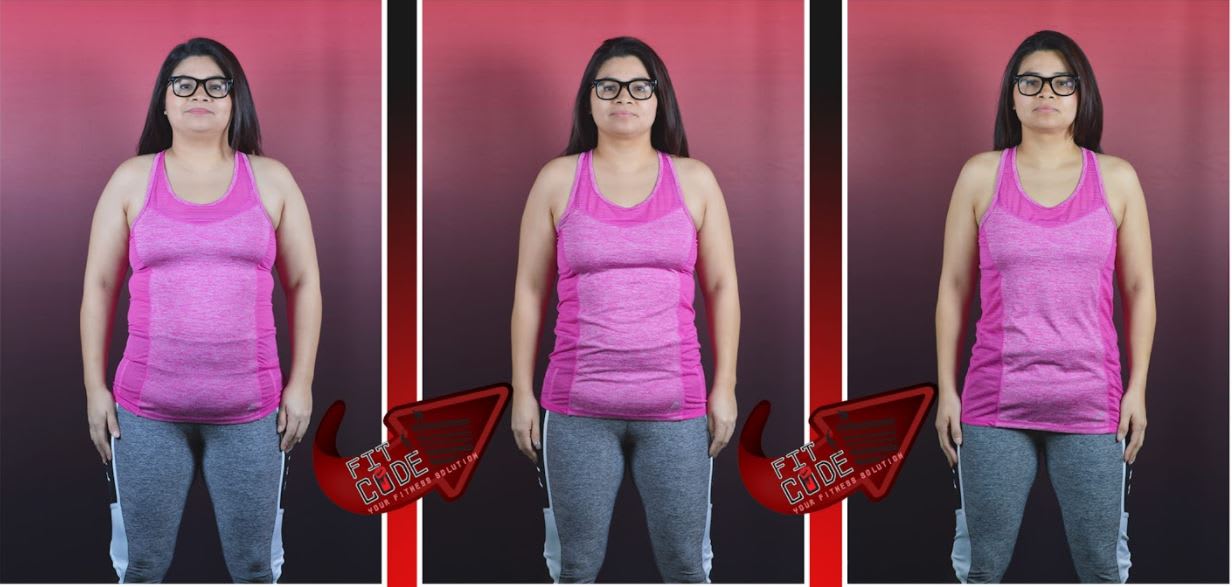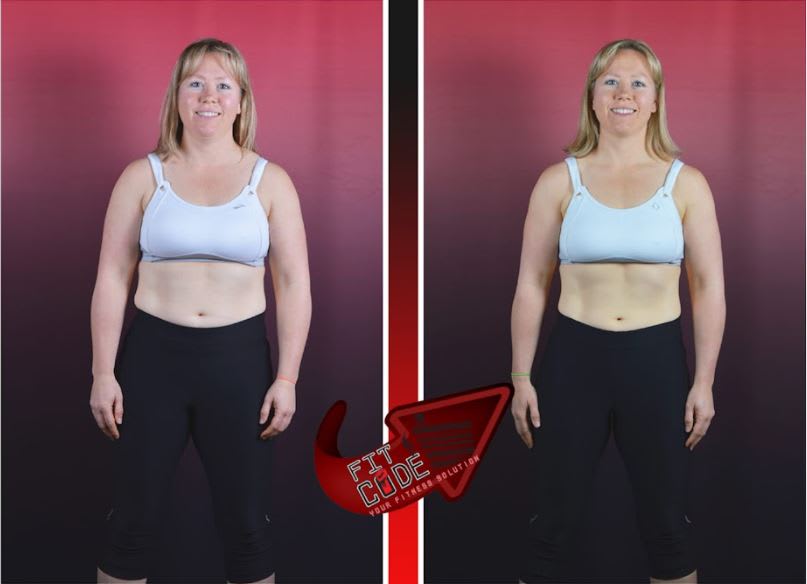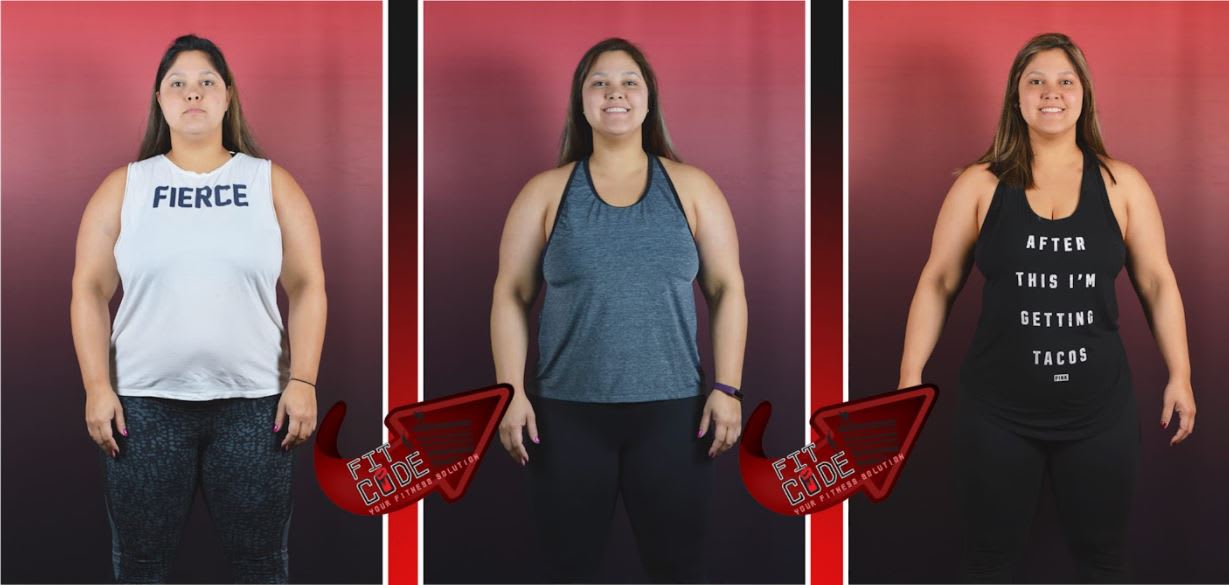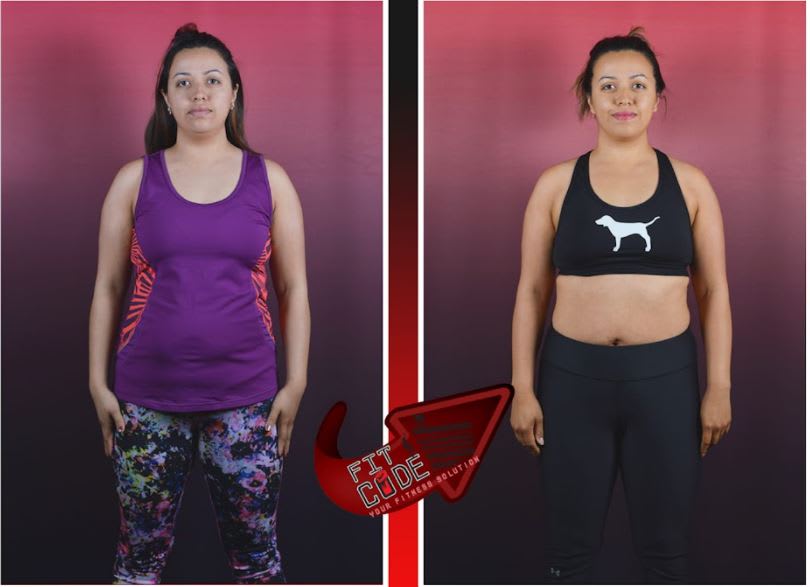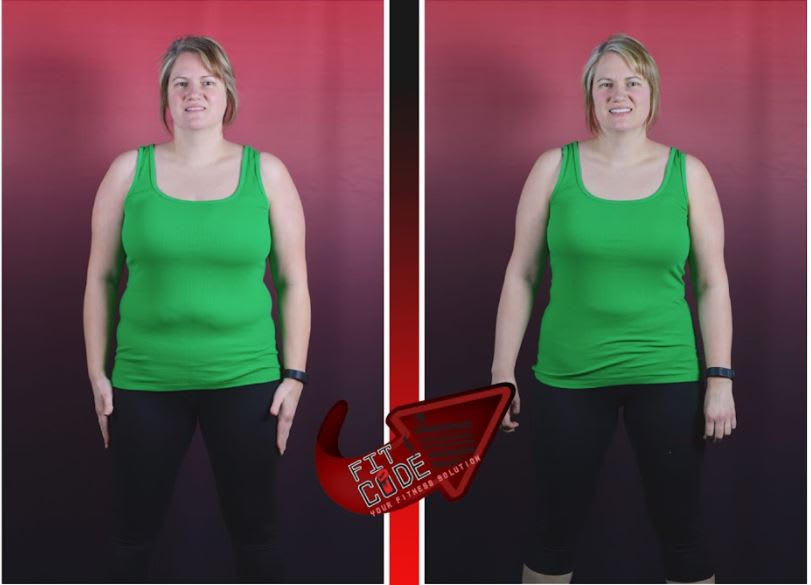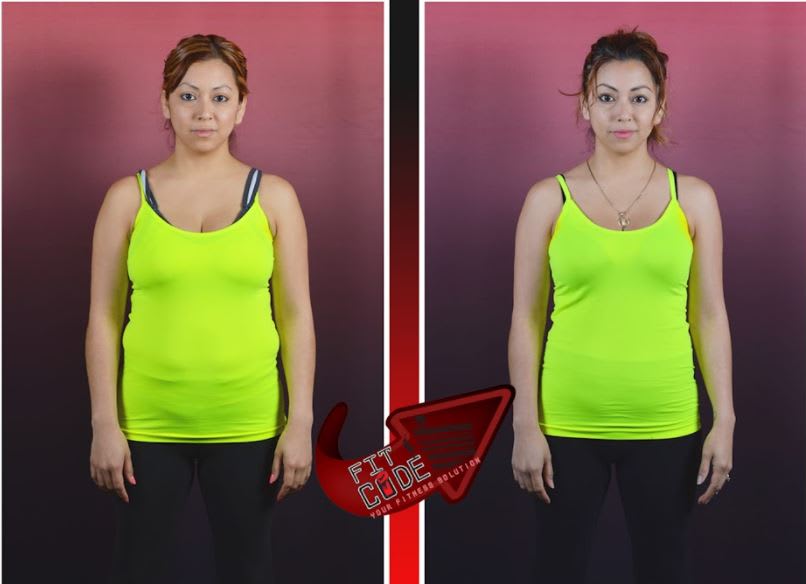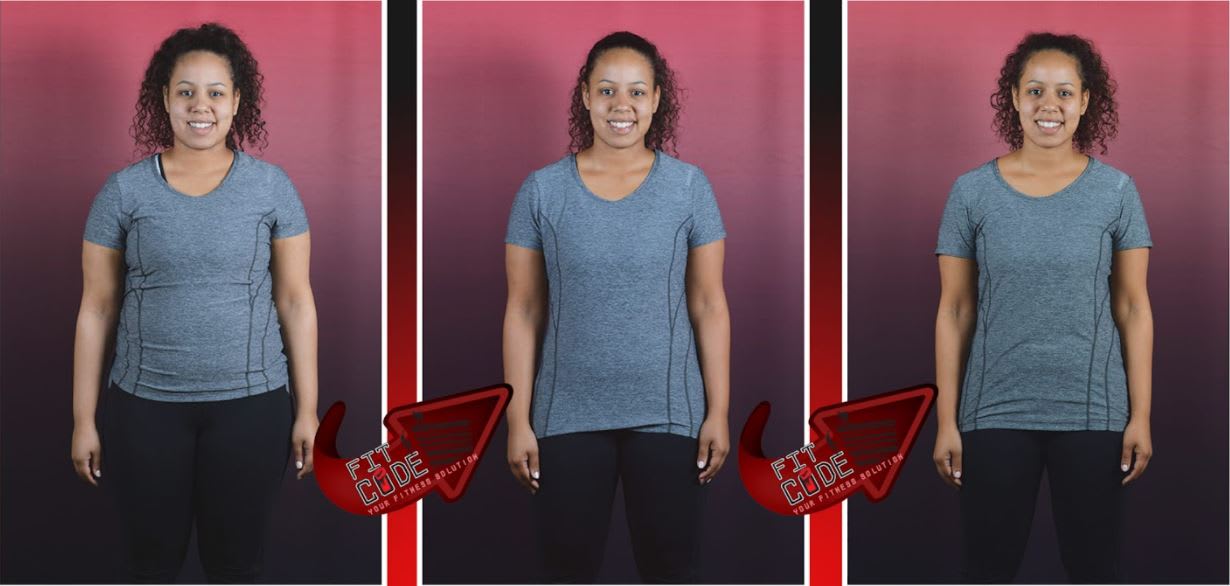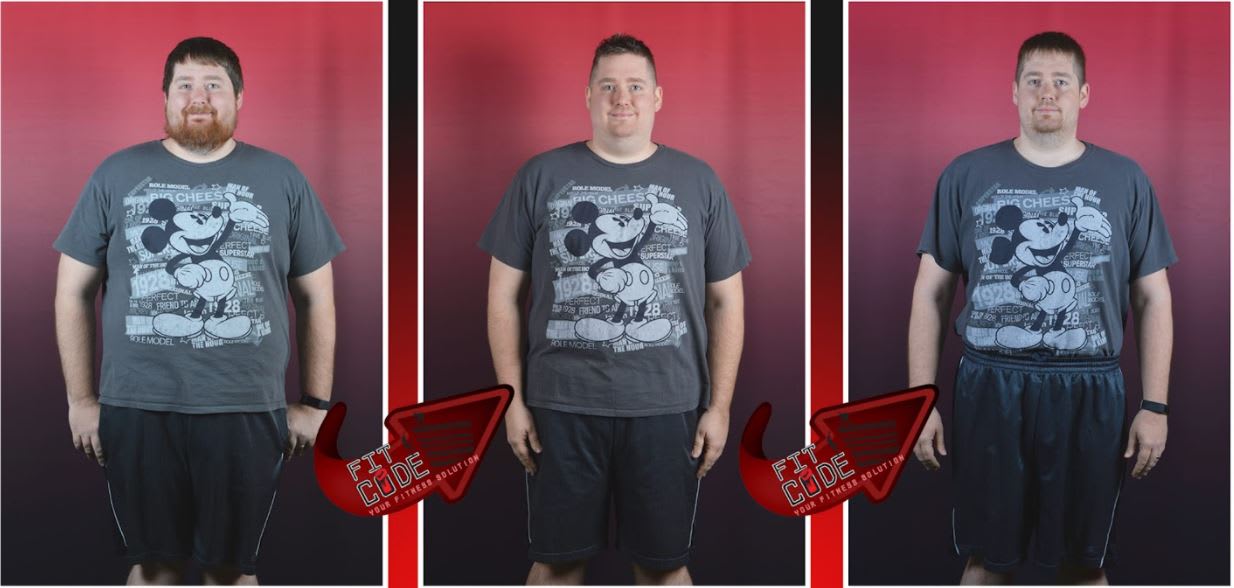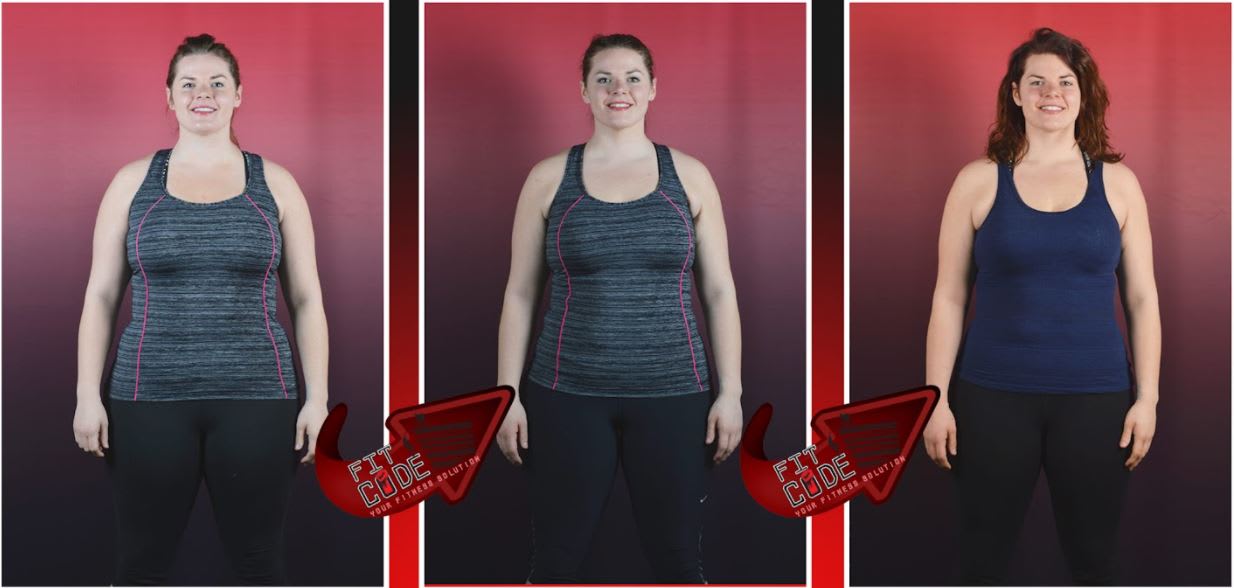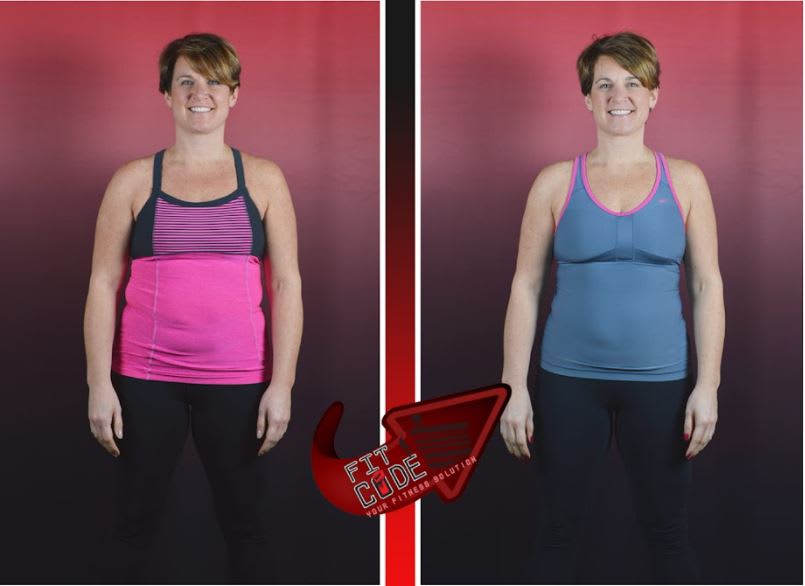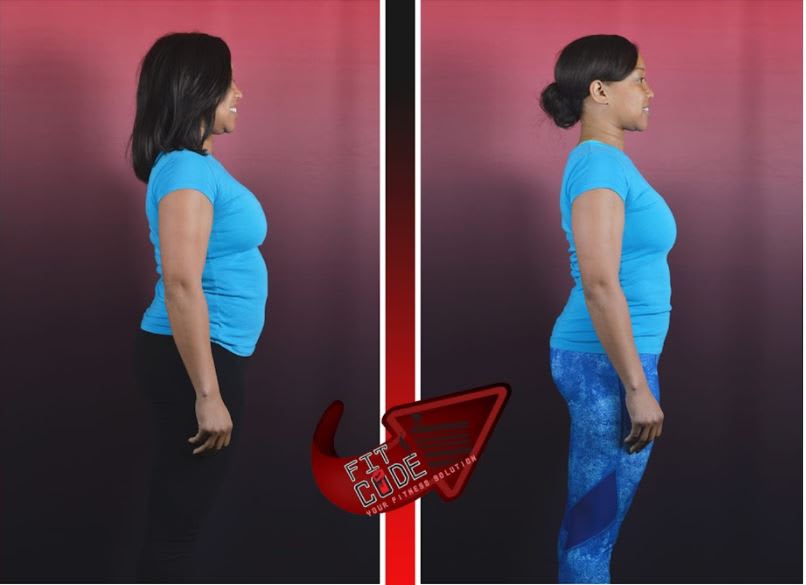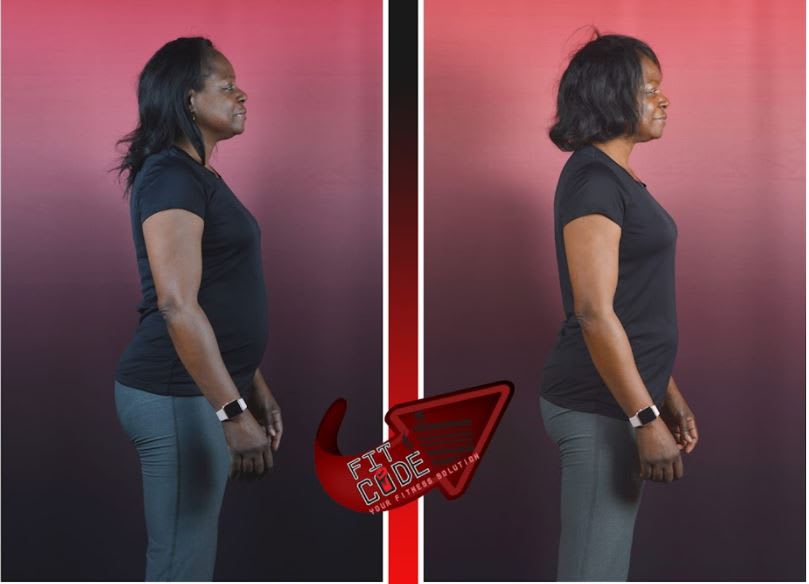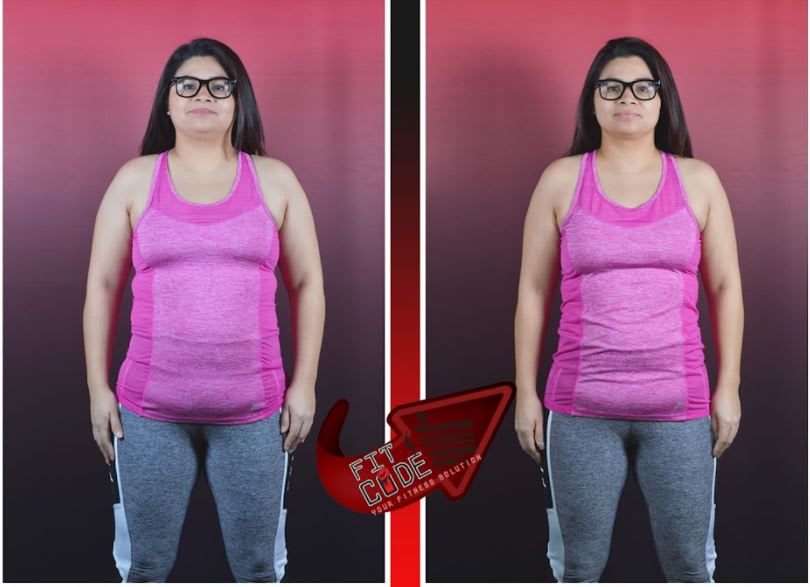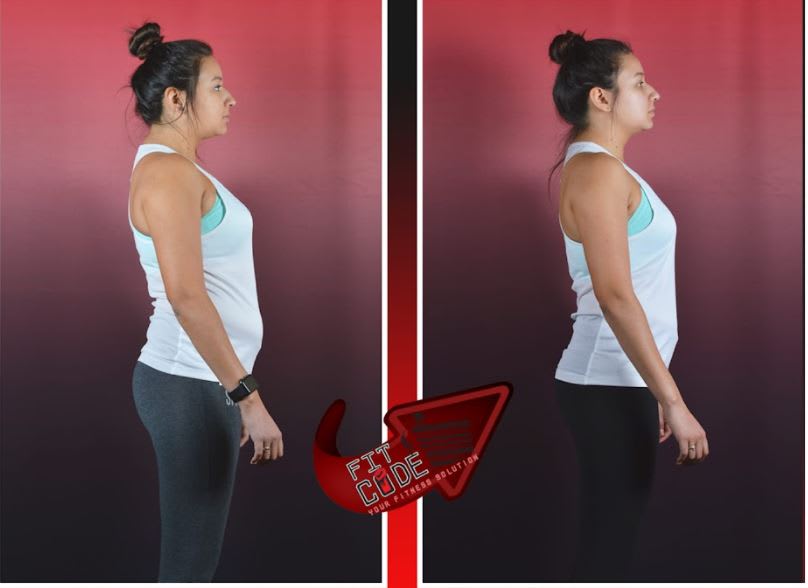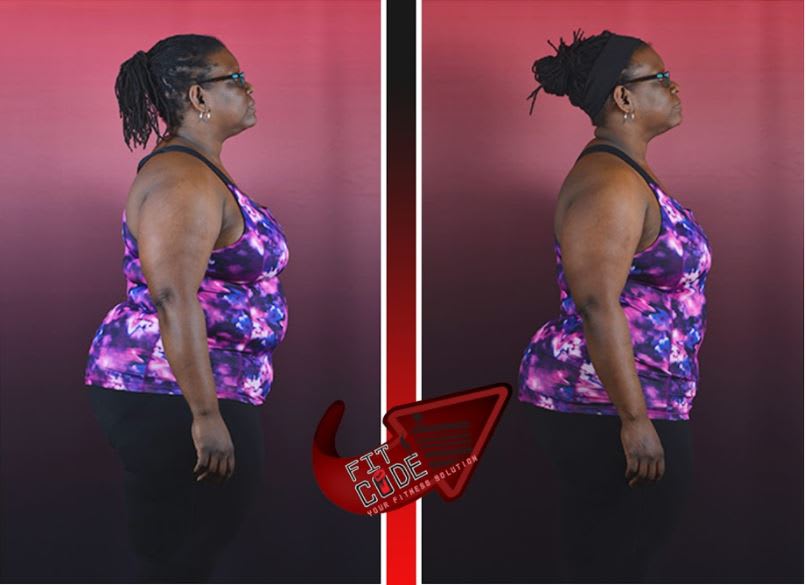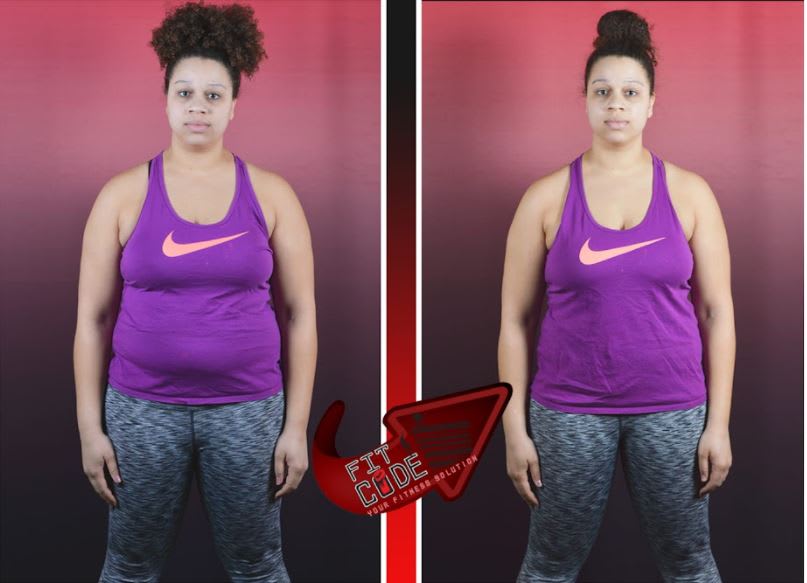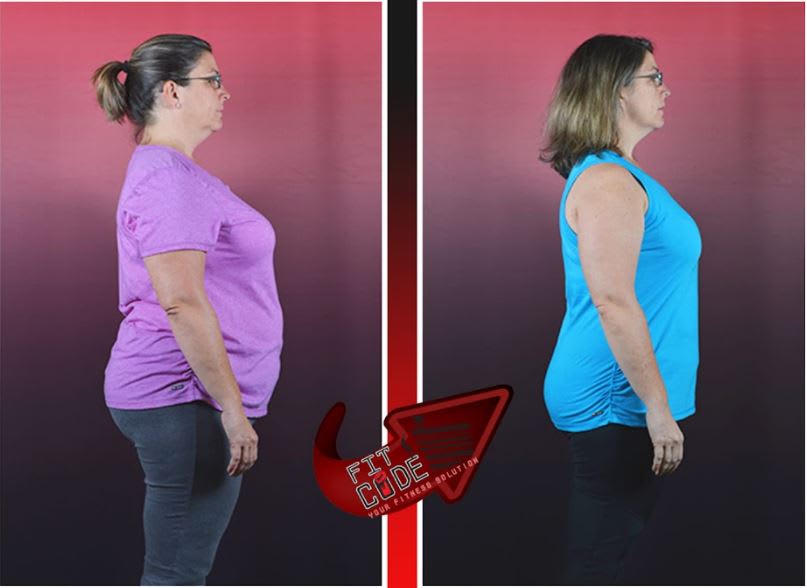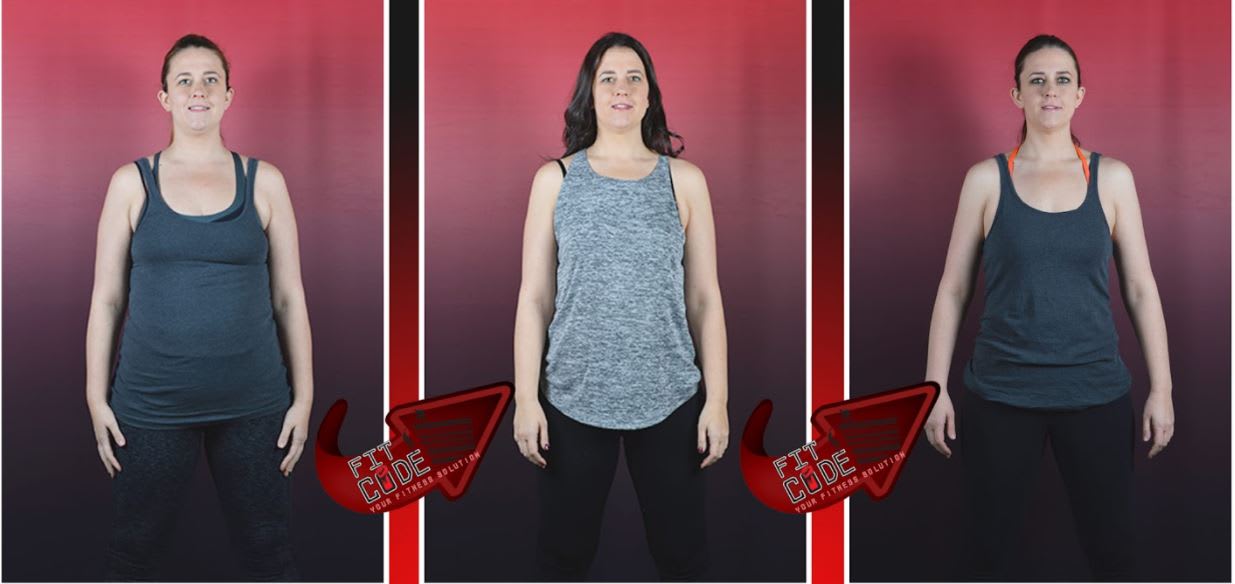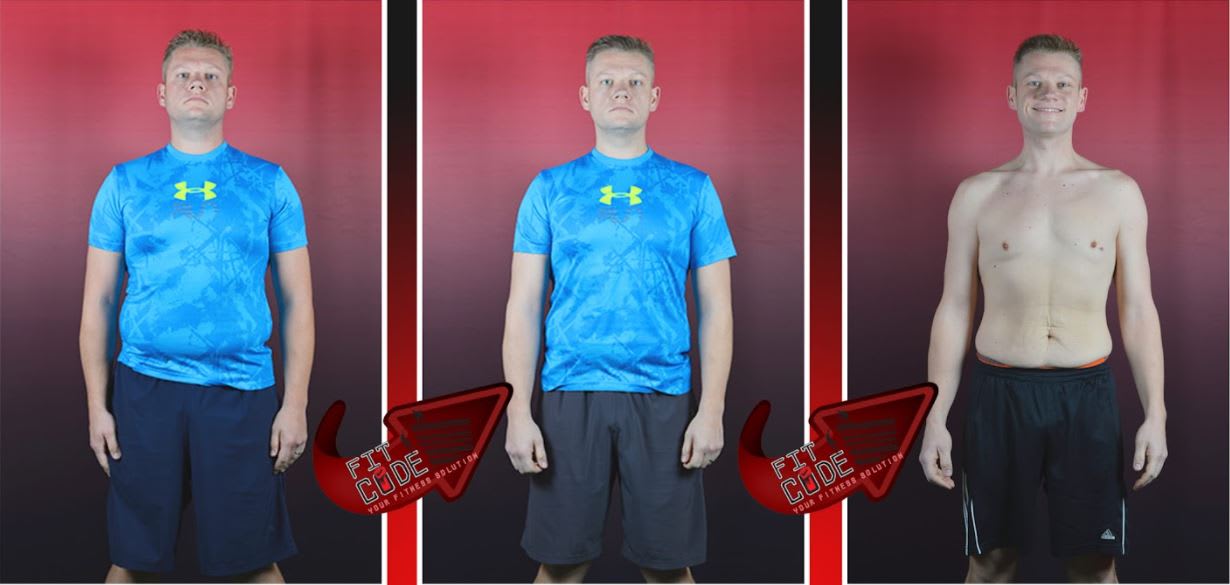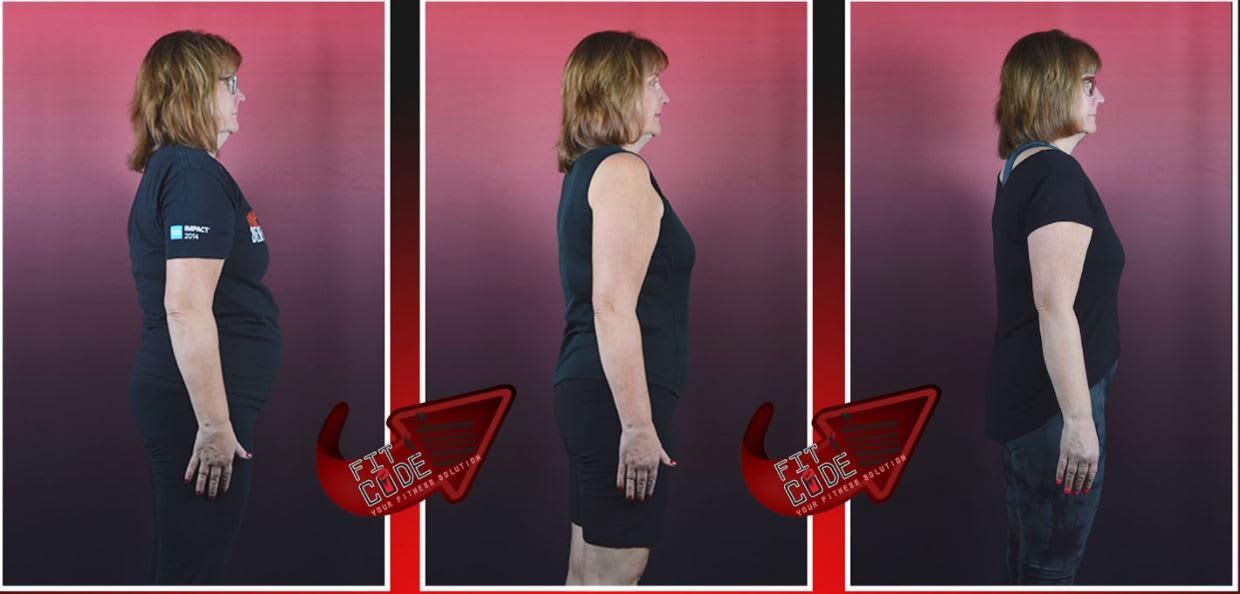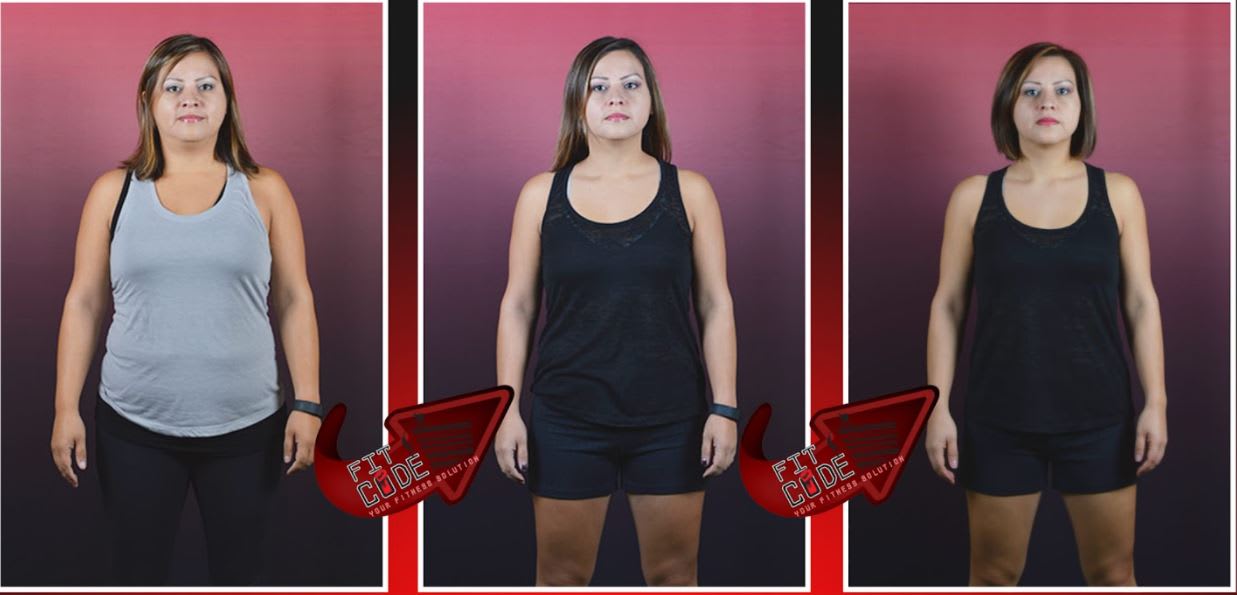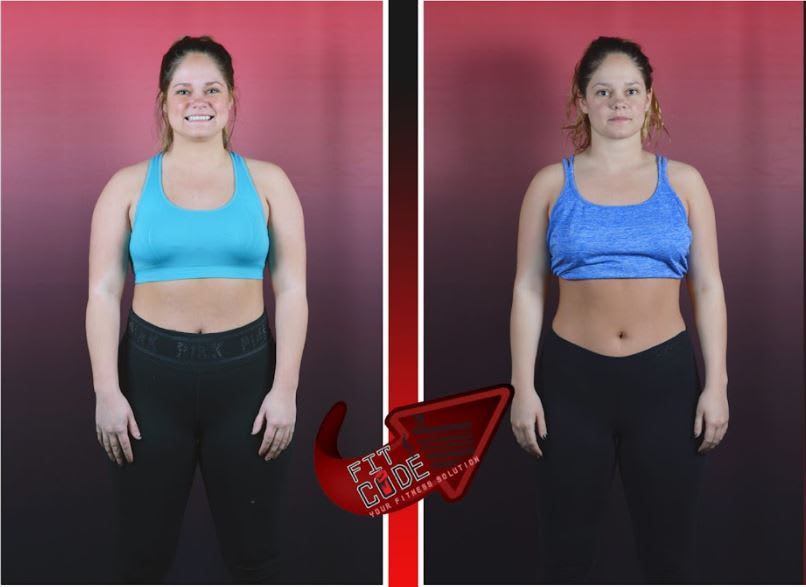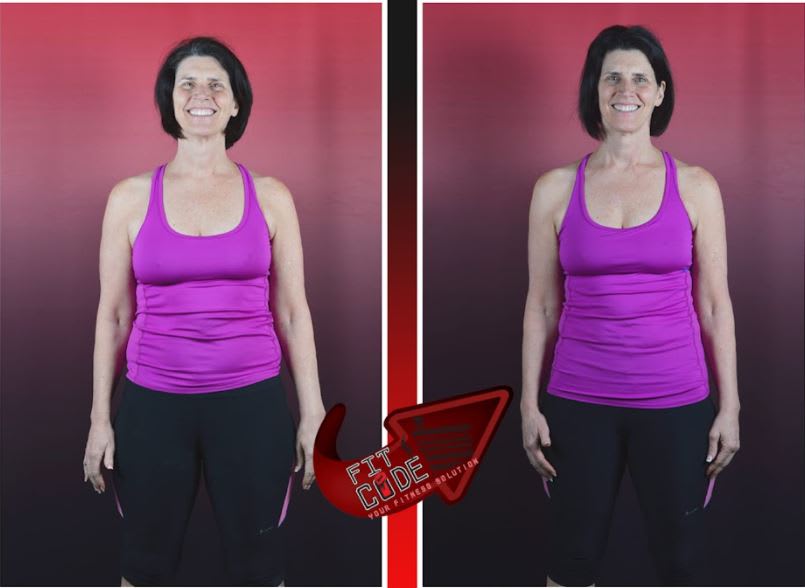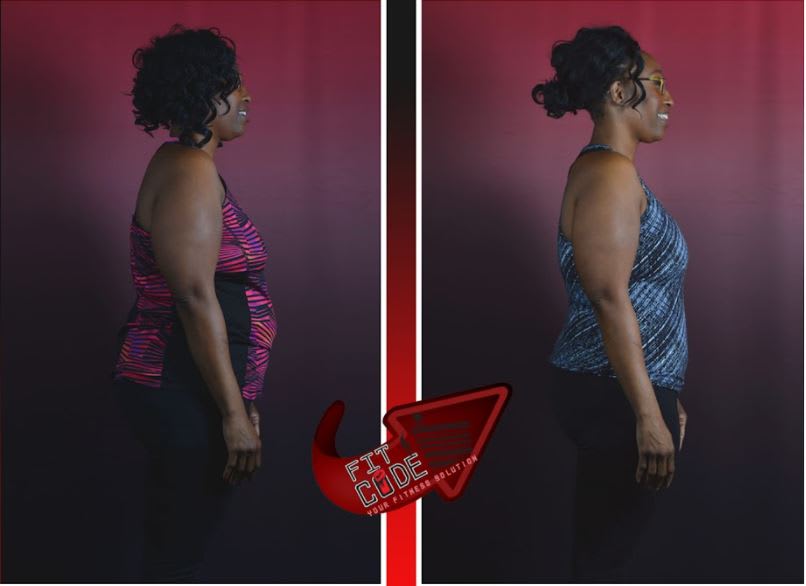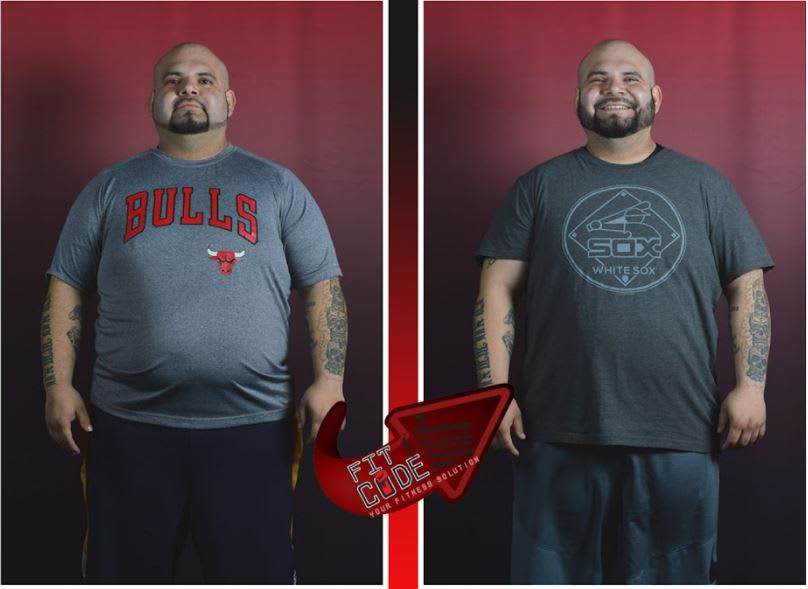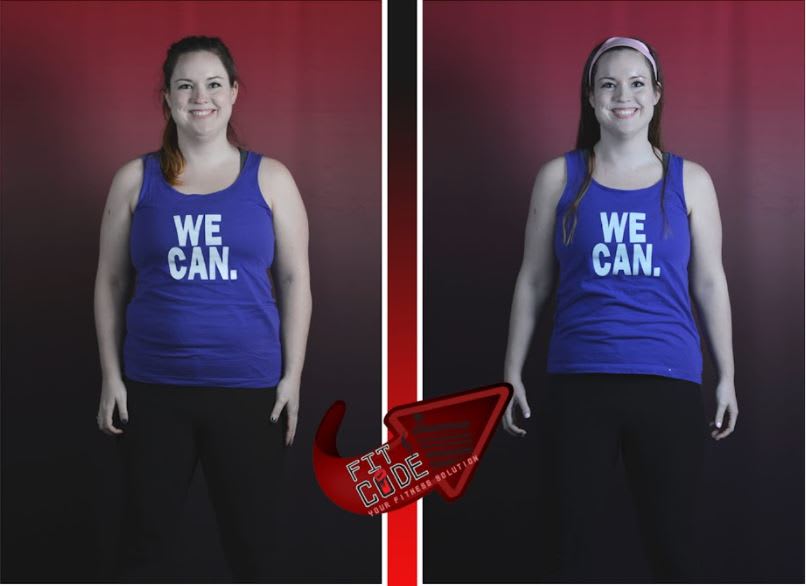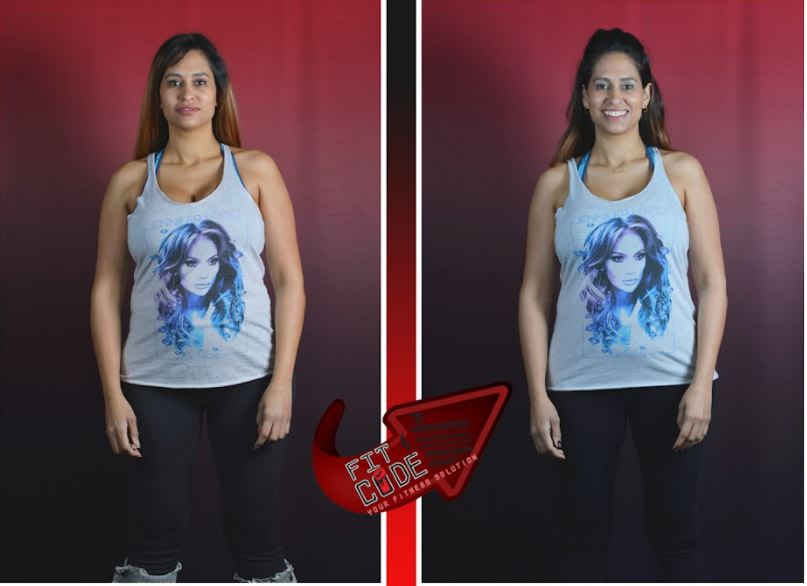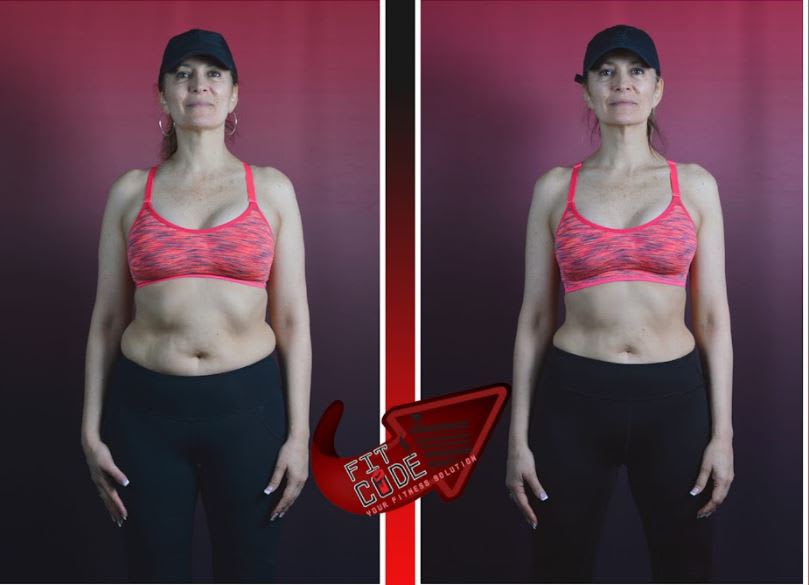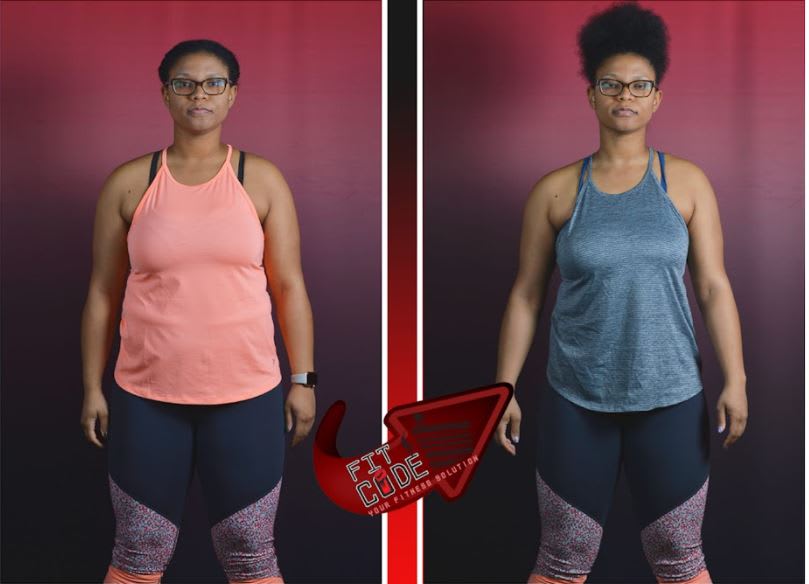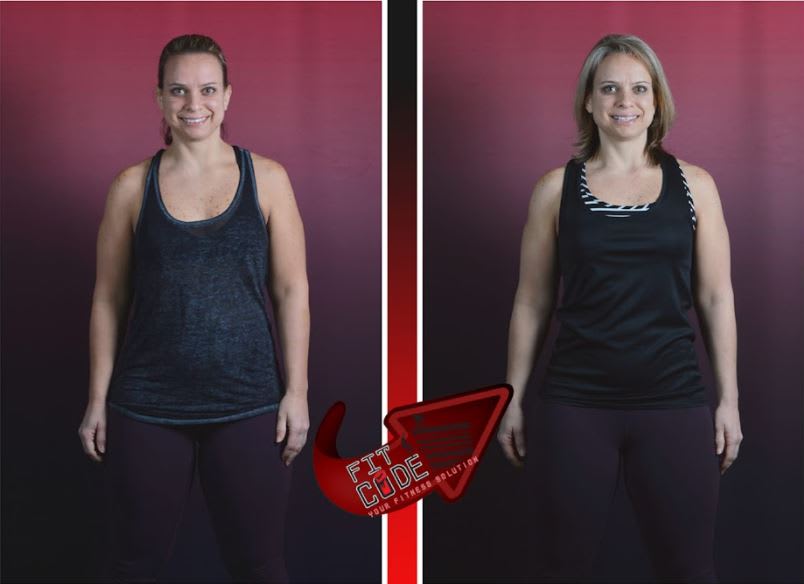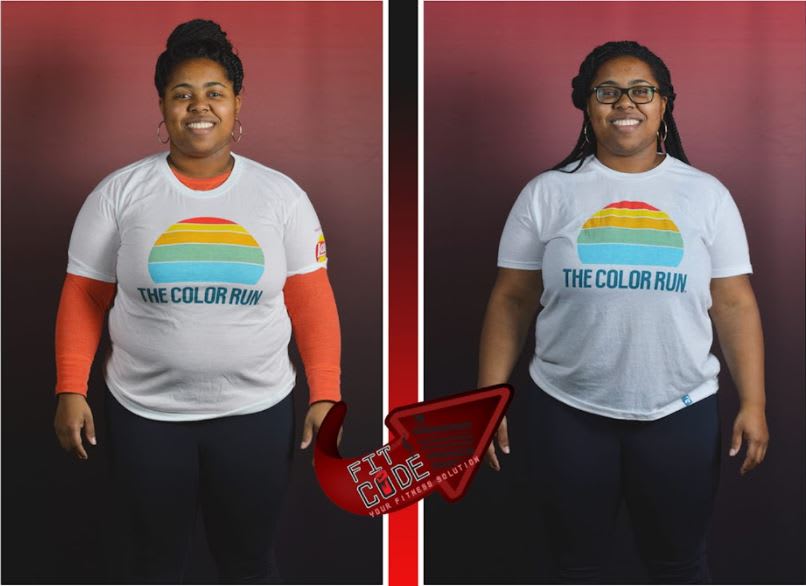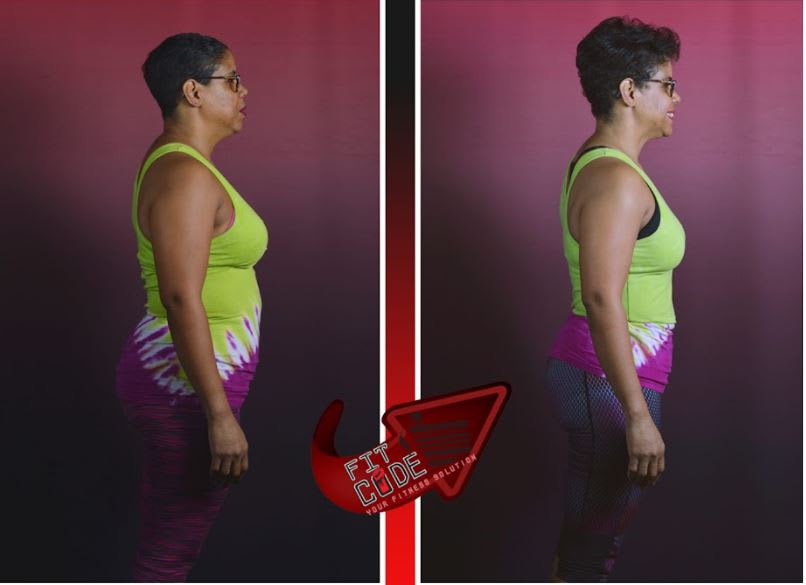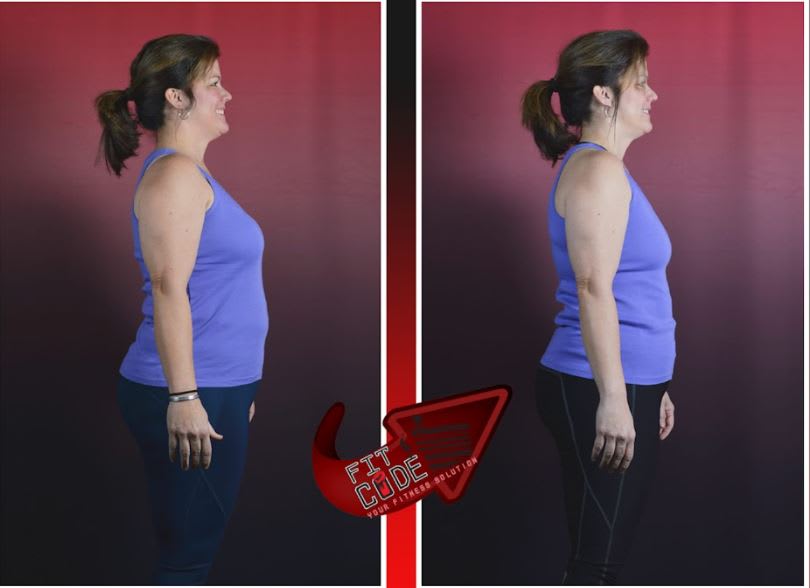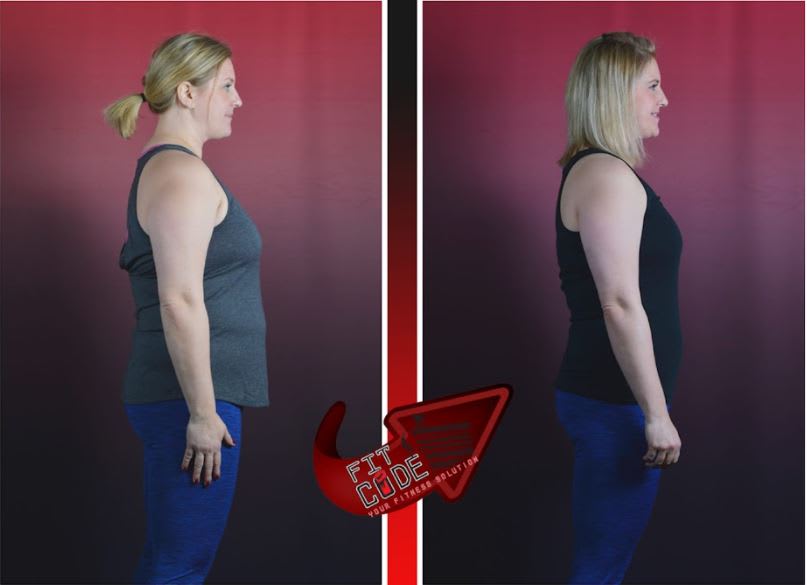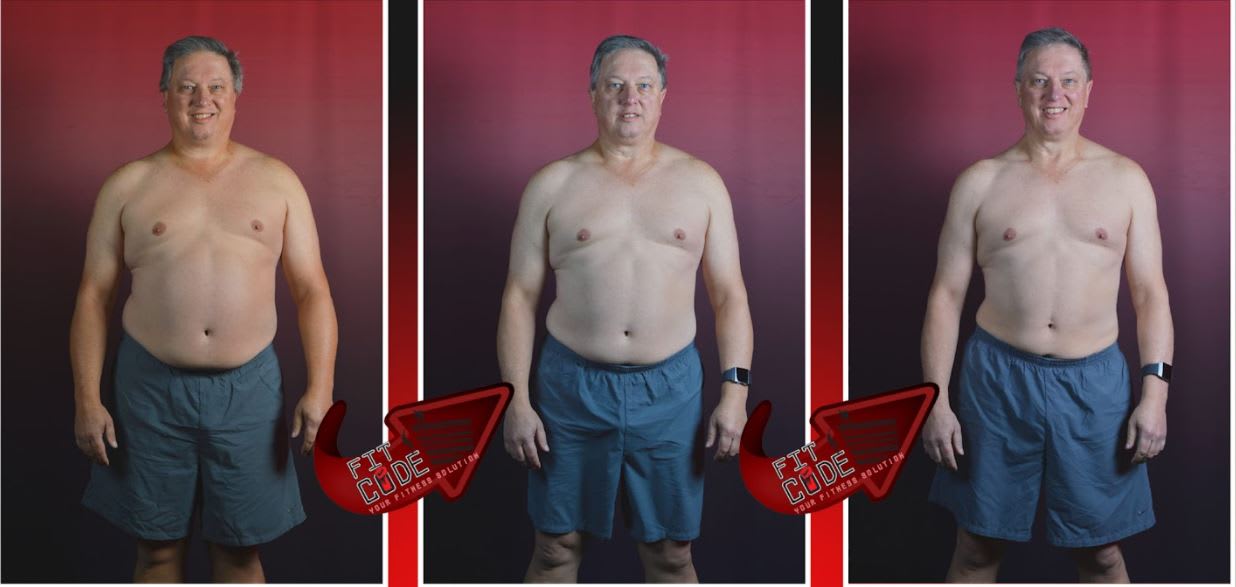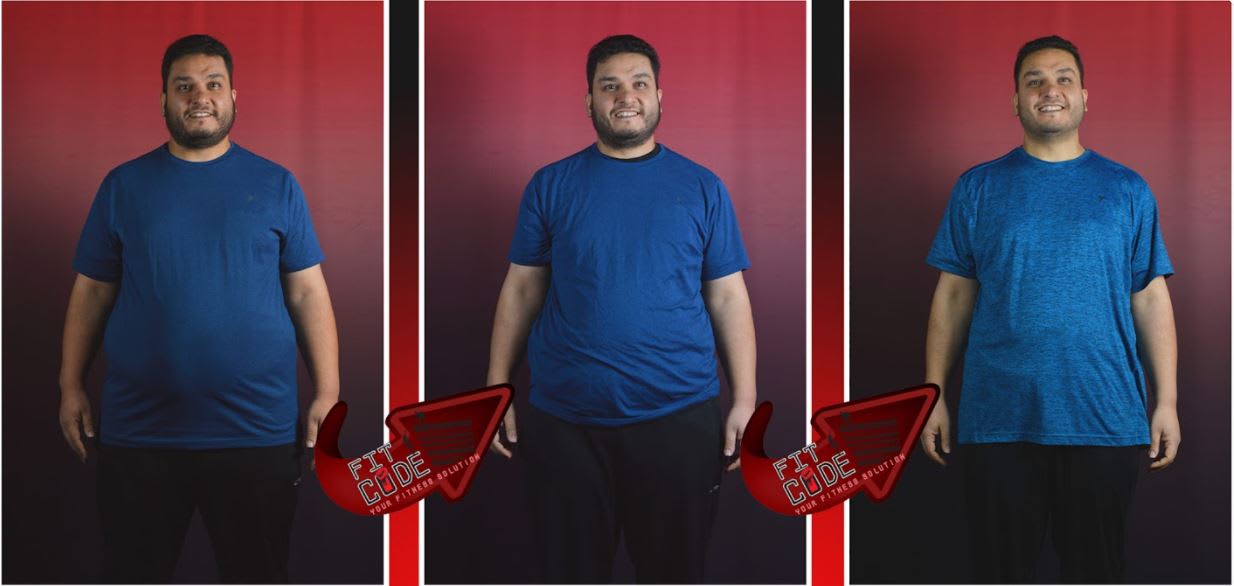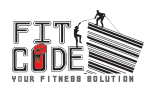 My first challenge I lost 14 lbs. I signed up again this past March, because of Covid and the Gym not being open I kept walking 3 to 5 miles almost everyday to challenge myself and I'm glad it is open back again. Being at Fit Code I feel motivated. The owner "Shelton" seems to care for his club, and wellness of his members, very enthusiastic!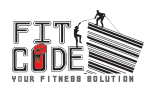 When I started at Fitcode I was very nervous. I didn't know anyone and wasn't sure what to expect. I didn't like the idea of working out with people I didn't know but that quickly changed. Not only have I made some amazing friends but I also gained accountability through them. I also love that I don't have to come up with the workout on my own. I just show up at the gym and the workouts are already decided. I can't say "I don't feel like doing that workout" just out of laziness.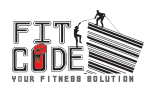 I love the energy from the members and the coaches!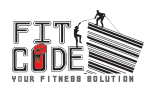 Nice facility, friendly owner. Affordable pricing. Love the online options!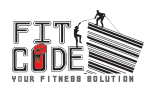 Fitcode is a one of a kind gym! Coaches are very knowledgeable and clients become like family. Love this gym!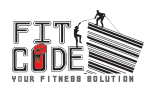 A great morning weighing out after this 6 week challenge! I am down 13.5 lbs and I feel Fantastic! A member said it best- FitCode Shows us how to live a better life... Happy to be part of this tribe a Special thank you to Shelton Matsey and his crew, Couldn't do it without all of you #Bringit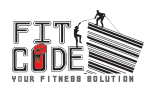 Way to Bring it This last 6 weeks!! Down -9.2 lbs. lost another 3.2% in body fat, and -2 in visceral fat! I am very happy with the result.
More importantly since starting my journey with FitCode in October 2018,I have had such amazing result and a true mental and body transformation!
Weight:195.2 to 157.0
Body fat%: 37.0% to 18.8%
Visceral fat: 15 to fat
Thanks Shelton and the rest of FitCode staff and FitFam!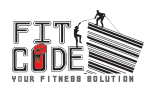 I want to thank everyone (members & coaches) for all the encouragement & great workouts. I lost 15 lbs, I feel great & want to continue my journey to lose more.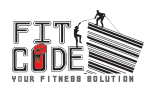 Since I have likely been annoying my non-FitCode friends with my workout check ins (I know you all love seeing that), I am happy to announce that the challenge is complete and I am down 14.6 lbs; however, my work is not done! The only change I will be making is the enjoyment of vodka soda (in moderation) this weekend. I will keep up with my new eating habits and my new 4-6 workouts a week! Thank you so much, Shelton and team- you have improved my life. The best decision I have made in a long time was signing up with FitCode.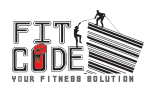 My biggest take away from this challenge was that with dedication and determination anything can be accomplished. It was almost ten years since I cared about my diet and health. For the past few years my body felt terrible. Every morning it took me twenty minutes just to get my body loose enough to do anything. I followed the challenge rules almost religiously with the exception of two snickers and an ice cream (not bad for six weeks) it has really paid off! I'm down almost 30 pounds this challenge and about 6% body fat! My body hasn't felt this good in a decade. My only soreness now is workout related/ which I"ll take. For those about half way done with their challenge, just be strong, stick with it and follow through with the goals you have set. It's way worth the hard work! Thanks so much FitCode fam! Bring it!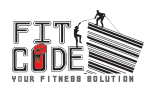 Weighed in today and feeling so accomplished! Lost 17 pounds and 5 percent body fat. This challenge was by far the best thing i've done for myself in 2020. Can't wait to push myself some more and continue the progress.
Thank you FitCode!!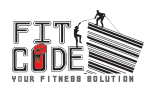 My experience at Fit Code has been great. I found that I am able to keep up with the class and no one has laughed at me. I am so happy I joined.

The most valuable lesson I have learned as a Fit Code member is that you owe it to yourself to do it for yourself. Stop making excuses and just do it. Follow the program. It works.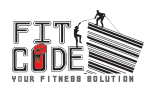 I pushed myself in every session. I was not afraid of the healthy burn that comes when you push through, lol. Coaches like Monet saw this and continued to push me/safely test my limits and work towards strengthening my weak points like my shoulders and my groin. As far as affordability, sacrifices were made by me and my family so I could continue with Fit Code.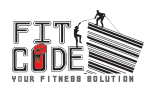 My experience at Fit Code was great while doing the 6 week challenge. The staff was very involved in making sure we met our goals and were very attentive with any questions we had about the plan. The atmosphere was wonderful, the trainers were incredibly patient and knowledgeable.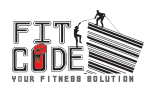 I've been a member of Fit Code since January 2018 and it's been life changing! The workouts are incredibly effective and easily adaptive for all fitness levels. The coaches know their stuff and are the kindest people in the business! Don't let that fool you though, they make sure you get a great workout in. Class times are convenient, whether you like early mornings or evening classes, the members are warm and welcoming. This place has given me every tool I need to build a healthier me!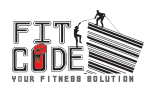 If you're cooped up in the house and not getting the exercise you need during this crisis, check out Fit Code! The online workouts are great! They are quite challenging, but the instructors demonstrate modifications for every fitness level, so even with back and shoulder issues, I have been able to work my way to getting stronger and able to do more and more exercises. Fit code offers more than just exercise classes, there is a sense of community between members and staff. As part of the program, education via daily emails and apps provide information about staying physically and mentally healthy. There is also a social component with online game nights. It seems that Fit Code is more than a gym, it is a holistic approach to health and wellness. This is part of what's keeping me sane at the moment! They offer a variety of programs and challenges as well as membership. Check it out and commit yourself to doing it, you will be so glad you did!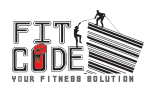 Finished another challenge. I love this place. More than just a workout. They're here to help along the whole process. The support is amazing and everyone becomes family. I've found it's the only true workouts I can stick to. It work for me!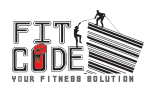 I absolutely love this place. I have tried many gyms and programs and have quit every time. I never thought I would look forward to going to the gym and working out. But I do. The coaches are amazing, thank you Clarissa and Manny. The workouts are challenging and keep you pushing yourself to do more. I am so grateful to Fit Code for helping me to make real progress towards being a better healthier me for myself and my family!!!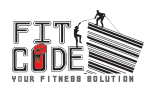 Amazing community. Going above and beyond during voluntary quarantines.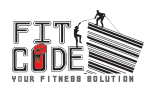 Fit code is awesome. I have been a member for 1.5
Years but started with a challenge. It works if you follow the instructions. Shelton and all of the coaches are amazing. They challenge you and encourage you every step of the way. Truly a life changing experience. Happy to be apart of the Fit Code Family!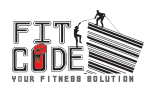 I just finished my challenge and it was a great journey! I learned a lot about managing my health and fitness with my crazy work schedule! Lots of thanks to Jordan, Carissa and Manny for all their help! It's a work in progress and I know I will get there! With my crazy work schedule I'm happy with the weight loss that I lost and my 2 pounds gained of muscle. Can't wait for the next challenge!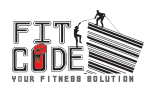 My first day was pretty shocking. I expected a class of experts and that I would have a hard time keeping up. I wasn't nearly as good as the other members, but everyone was incredibly encouraging. The coach was patient and there was a woman who noticed I was new and helped me along the way. The environment was shockingly wonderful. Fit Code is a unique environment that I just want to always be included in. I don't think it can be duplicated. Anything else is likely to be disappointing.